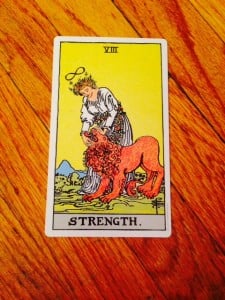 I don't know what a year of healing looks like yet. I'm just starting mine. Like a new song, I don't know how it goes. The verses, the bridge. Healing bridge. Go over it.
See, we were belched out. Evicted from the apartment (and neighborhood so it feels) that I'd lived in for years. Too freaked to fight it or call a lawyer to find out "my rights" – although that was the first thing I said to my former landlord the night, when he told us we needed to move out "asap."
From the crummy carpeted land-locked middle Brooklyn, where I created my on-line astrology business and changed my life, to an open face railroad apartment near the water with lots of light, so much light. What is this place? Discovery when I remember to slow down and listen. Opening. Talking to the walls any spirits living here.
The leave was sudden and harsh and fast. I worked hard to make it happen. Now to rest.
When you are facing a year of healing you must remember to slow down and listen. Everything is different. Even through the ugly things like calling the IRS and paying bills and looking in the mirror at my middle aged body, no running, no rushing.
Astrologically speaking we are in the Season of Leo. A playful and proud sign. A decent sign. Warm generous fire sign. Creative sign. The astrological sign associated with the heart. In the astrology class that I'm teaching we are discussing the element of fire and various astro transits including Jupiter in Leo and Saturn in Sagittarius.
The other day I wrote this:
keep going into those houses, those houses in your birth chart where Jupiter and Saturn (and Uranus) are/will be transiting. You will find your courage there. The Fire of Courage. The Fire of Faith. What will you create? What will you destroy? Fire transforms, consumes. We must learn to master our fire — so as not to go up in flames ourselves.
In the Tarot, the Strength card is associated with Leo.
Today I was doing a reading for a client, and we saw both the Chariot and Strength. Chariot was the past. Strength was the future. Strength was what it would take to keep her relationship. Chariot was probably how she got the guy in the first place. A bit of running him over maybe.
I remember reading Tarot author Joan Bunning calling Chariot "hard control" and Strength "soft control." Reminds me of wrangling the cats into their carriers on moving day. You can't scare them into the carriers or play lion tamer or sweet talker. You gently but firmly take control of the situation. Unzip carrier. Lift cat inside. Make sure tail not caught. Zip up. Fast. Gentle but firm. You're in charge but the animal (within you, your animal soul) cooperates.
I was not able to predict an ultimate absolute happy ending for this couple. It looked complicated to me, and surrounded more by free-will choice than fate. I did see him looking her way again, needing her again, but that it would be up to her to decide.
I am surrounded by passionate women, my clients. Their stories move me. I'm a passionate woman myself, growing older, mid-life now, discovering more and more truth about life, about men and women and women and men. And becoming more passionate and able to articulate it. The light doesn't grow dim. It heats up. It ascends.
See, sometimes the Strength card isn't about needing to be strong, or being strong enough — but about who you are now and that you're completely capable in this moment. You don't need improvement. The thing that you think you're waiting for: IT'S ALREADY HERE.
What do you love? What makes you feel alive? What brings passion to your heart center? These are just some of the questions of Leo Season.
Dear Readers, what do you see when you see the Strength card?
*
P.S. Are you interested in receiving a personalized Tarot/Astrology reading? I have a new Special going on for folks who find me through Beliefnet, a discount on my usual rates. Click here to get in touch. Ask me about my new Astrology class! We started a couple days ago, but there is room for you. Email for details.