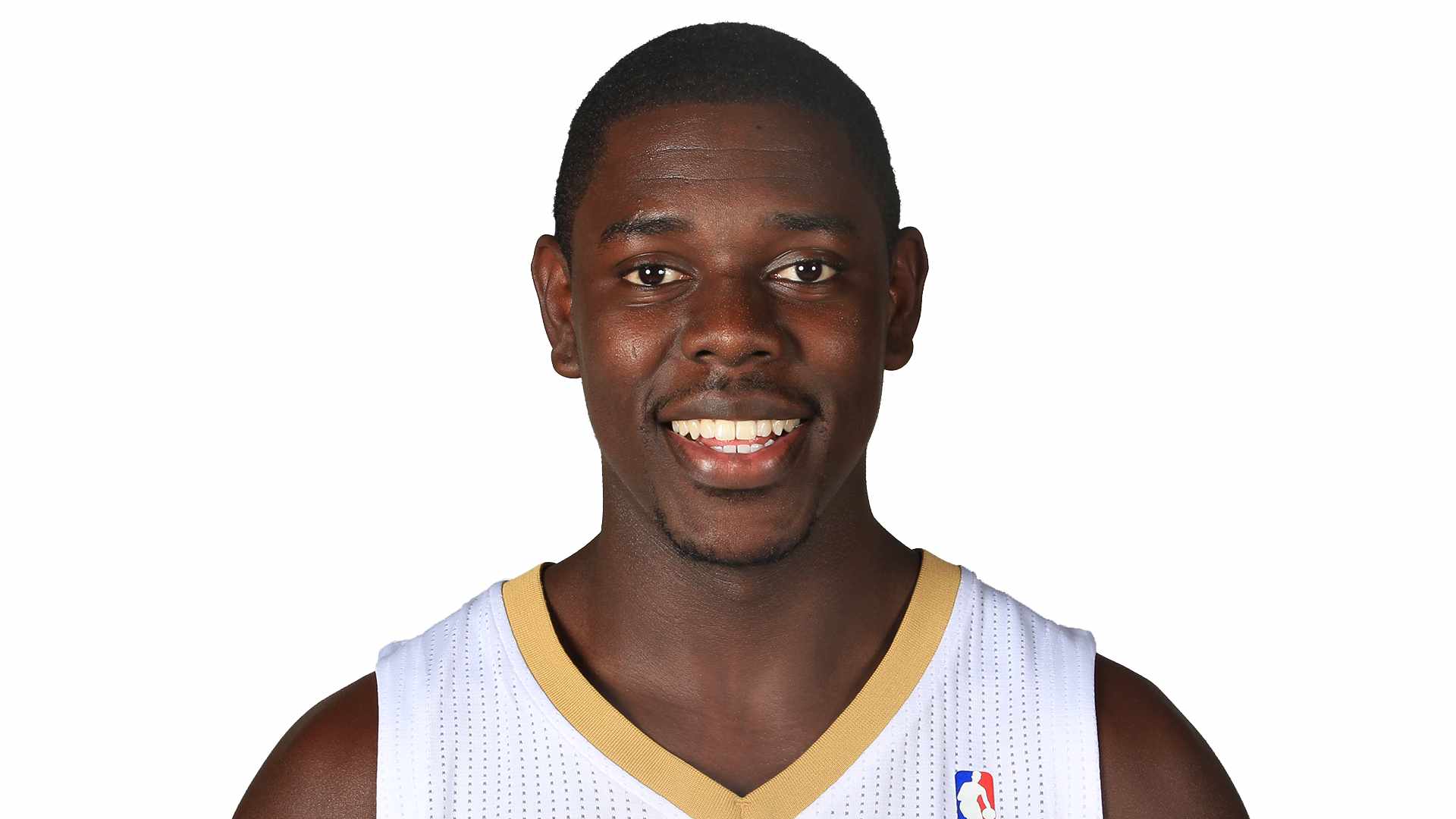 It's been an interesting year for New Orleans point guard Jrue Holiday. After a breakout season in Philadelphia, he was surprisingly traded to the newly renamed Pelicans right after the NBA Draft. Five days earlier, he married longtime girlfriend and fellow former UCLA athlete Lauren Cheney who, as a member of the U.S. National Women's Soccer Team, just happens to be an elite athlete in her own right.
Earlier this season, Inspiring Athletes had a chance to catch up with Holiday who talked about moving to New Orleans, being coached by Monty Williams (who shares the same Christian faith) and how he balances a 90-game NBA schedule with marriage to an equally busy sports star.
Chad Bonham: What was your initial reaction when you were sent to New Orleans in the sign-and-trade deal with Philadelphia?
Jrue Holiday: I was shocked. It was unexpected. But it literally took me about a minute after they named off the guys on the team and I was good. I think it was a blessing in disguise.
Bonham: Did you much about Coach Williams before you got to New Orleans?
Jrue Holiday: I knew that he was a good coach. He's worked with some of the best point guards in this league. I just thought coming here was a blessing.
Bonham: What can you learn from the example that he has set as a Christian coach and someone who has a solid marriage despite the demands of this sport?
Jrue Holiday: He's gotten through things because of his faith and that's how I get through things too—leaning on my wife and leaning on God. You can get through anything with God.
Bonham: How has your relationship with your wife been good for you?
Jrue Holiday: My wife has helped me with a lot of things. She's also got me to like a lot of different things like sushi. I never would have tried that if it weren't for her. I also went to Hillsong (Church) in New York for the first time with her. It's fun to experience new things with the person you love.
Bonham: How are you learning to balance between each others conflicting schedules?
Jrue Holiday: That's where faith comes in. I've struggled more with being away from her. She keeps me strong. Being away from her means I have to stay in the Word and to stay strong throughout the season.
Bonham: How do you approach the opportunity that comes with a platform as big as being a starter in the NBA?
Holiday: I try to take it and leave it in God's hands. I try to do what He wants me to do and come out here and perform the best I can for my teammates. That's my responsibility. This is a tough league. Outside of basketball, the lifestyle is tough—the travel. Honestly, I think that responsibility is pretty tough but I don't believe that God gives us anything we can't handle.
Bonham: What is your leadership style? Are you a vocal encourager or someone who prefers to lead by example?
Holiday: I think I lead by example. I don't talk much. I talk when it's needed, but I just go out there and play hard every day and do it the right way.
Bonham: So in that regard, I suppose you could say the NBA locker room is more like a family?
Holiday: For sure. We're on the road sometimes for five days at a time. We go out to eat together. We'll go to the movies. It really is like family.