Click "Like" to share this story with your friends!
This year has been packed full of crazy sports stories. From lockouts and conference realignment to abuse scandals and unexpected coaching moves, we've seen all things tragic, inexplicable and even a little insane. Thankfully, we've also experienced some inspiring stories, many of which have been brought to you by Inspiring Athletes.
Over the next three days, we'll bring you what we believe are the Top 30 stories of the 2011 calendar year. This list was produced by a combination of subjective and objective means but should not be considered definitive. In fact, it would be surprising if some great storylines featuring Christian athletes and coaches didn't make this list due to unintentional oversight. So if you know of a great 2011 story that we didn't mention, feel free to let us know in the "Comments" section.
Now that we have that out of the way, here's a look at the Top 30 Christian Sports Stories of 2011, starting with numbers 21 through 30!
#30 Ben Crane beats Webb Simpson in playoff to take McGladrey Classic title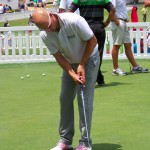 It took him 21 months to do it, but Ben Crane finally got his fourth career PGA Tour title with a stunning come-from-behind victory at the McGladrey Classic this past October. At one point Crane was down by eight strokes, but a scorching final round of 63 put him in a playoff with Webb Simpson where Crane was able to secure the victory after one hole.
Earlier this year, Inspiring Athletes talked to Crane about his quest to live a life of integrity both on and off the golf course:
"God desires us to live with integrity so we can be a light for Him—so we can be a light in a dark world," he said. "I think that when people live with integrity, they absolutely stand out."
Click the links to read more about Ben Crane including a look at his crazier side with the wildly popular "musical" sensation Golf Boys:
#29 Sam Hornish Jr. gets first career NASCAR win at Phoenix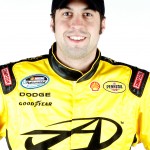 Four years after making the switch from IndyCar racing to NASCAR, Sam Hornish Jr., finally picked up that elusive first career victory when he took the checkered flag at the Nationwide Series Wyapp 200 in Phoenix.
In a previous conversation, the three-time IRL champ and 2006 Indy 500 winner told Inspiring Athletes that his mother once thought he'd be a preacher. But Hornish feels like racing is where he's truly called to be.
"This is kind of my own way to minister to people," Hornish said. "It's not necessarily about being the guy that's up there sharing from a pulpit. But I've been able to profess my faith and maybe reach more people than if I had been a pastor."
Click the link below to read more about Hornish from the Inspiring Athletes archives:
Sam Hornish Jr. snags first NASCAR victory
A conversation with Sam Hornish Jr.
#28 Mark Wilson has career year with two PGA wins, top 20 money list finish
With just two PGA tournaments to his credit heading into the 2011 season, Mark Wilson made a quick splash by collecting career wins #3 and #4 within the first five weeks. Wilson won the Sony Open in Hawaii on January 16 and followed that up with a victory at the Waste Management Phoenix Open on February 7.
Those victories set the tone for a 19th place finish on the PGA money list and just over $3 million in winnings. He was also one of just seven Tour players to collect two wins during the 2011 season.
Back in May, Inspiring Athletes caught up with Wilson who talked about the greater purpose for his success on the golf course:
"I'm always trying to keep God's agenda in mind," Wilson said. "Some days it's easier to do that than others, but even when we fall and fail in this game, we have to remember that people are watching. How we carry ourselves in the tough times might be the reason why someone wonders what's going on in our lives. It might make them want to investigate it. Hopefully they'll see that the peace comes from Jesus."
Click the link below to read more about Wilson from the Inspiring Athletes archives:
A conversation with Mark Wilson
#27 Mark Teixeira hits 300th career home run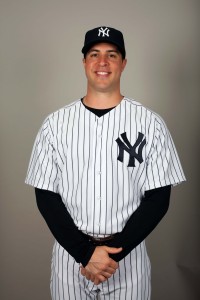 On June 30, New York Yankees first baseman Mark Teixeira became the 130th player in Major League Baseball history to hit 300 home runs. He finished the season with 314 career home runs and now ranks 19th among active players.
According to Teixeira, his faith is a key component to his success, but not in the way that most might think:
"Having a relationship with Christ makes me a better player," Teixeira said. "It allows me to handle situations better. It allows me to treat people better and it allows me to have a better mental attitude towards baseball. I'm not going to kill myself when I don't get a hit and that makes me better. Because when you put too much pressure on yourself, it's harder to play."
Click on the link below to read more from Teixeira:
A conversation with Mark Teixeira
#26 K.J. Choi donates portion of TPC winnings to tornado relief
Stop me if this story sounds familiar: PGA golfer K.J. Choi wins a tournament and donates a portion of his winnings to (fill in the blank here). Yes, Choi did it again in 2011, this time after outdueling David Toms to win the prestigious PLAYERS Championship.
The South Korean pro pledged $200,000 to tornado relief for various towns in Florida, Texas, Tennessee, Mississippi and Louisiana. Choi has previously made significant donations to various churches across the country and other charitable organizations. The 2011 PLAYERS title was his eighth career PGA Tour victory.
"In an interview with Links Players International, Choi talked about how he became a Christian and how his faith helps him on the golf course. "My belief and faith in God is very strong now," he said. "Only when you have faith can there be belief in God."
#25 Andy Dalton leads TCU to historic Rose Bowl victory, undefeated season

Back on January 2, TCU gave Bowl Championship Series officials some serious heartburn with its 21-19 Rose Bowl victory over Wisconsin. The Horned Frogs finished the season 13-0 but ultimately had no chance at a national championship with Auburn defeating Oregon a week later in the pre-determined BCS title game.
TCU's improbable run was led by quarterback Andy Dalton who capped his career with 219 yards passing, a touchdown throw and a touchdown run to be named the Rose Bowl's Offensive MVP. Dalton, who is now the starting quarterback for the Cincinnati Bengals, once told Beyond The Ultimate that his bigger purpose in life is to glorify God.
"One thing I have realized when growing in my faith is that I can't be passive in my relationship with God," Dalton said. "It is truly a relationship and I need to keep up with it."
#24 Nebraska assistant football coach Ron Brown leads pre-game prayer at Penn State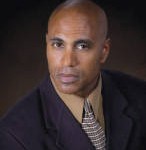 When Nebraska visited Penn State on November 12, it was more than just a football game. It was a stark reminder of the tragic revelations from the preceding week when revelations of sexual abuse at Penn State rocked the nation.
In a moment of solidarity, Nebraska assistant coach Ron Brown led a powerful 90-second pre-game prayer at the 50-yard line with both teams and both coaching staffs amid a virtually silent crowd of over 105,000 fans.
Read more about this story by clicking on the link below:
Ron Brown leads prayer at Penn State
#23 Case Keenum breaks NCAA passing records

When Case Keenum lost his senior season to injury against UCLA last year, many assumed the Houston Cougars quarterback would move on to the NFL. Instead, Keenum decided to come back for a sixth year of eligibility thanks to a medical hardship.
It turned out to be a great decision. Keenum led Houston to a 12-1 season and an invitation to play Penn State in the Ticket City Bowl. But most will remember Keenum for the incredible numbers he put up that resulted in numerous NCAA FBS records including career passing yards (18,685), career total offense (19,572) and career touchdowns (152).
In an interview with FCA's Sharing the Victory magazine, Keenum talked about his motivation for playing the game with excellence:
"God calls us to use our abilities to our greatest potential for His glory, and that includes whenever we step on the field," Keenum said. "It's not to beat the guy next to you; it's to recognize it as an opportunity from God to reveal His glory.
#22 Tamika Catchings named MVP, falls short in WNBA Playoffs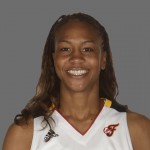 Veteran WNBA All-Star Tamika Catchings was finally able to scratch "MVP" off her lengthy checklist of accomplishments. But unfortunately, Catchings fell short of her ultimate goal when the Atlanta Dream defeated her Indiana Fever 2-1 in the Eastern Conference Finals.
Earlier in the season, Catchings was named one of the 15 greatest players in the WNBA's 15-year history. Still, those accolades mean nothing in comparison to her relationship with Christ, a relationship that she began taking more seriously while playing college ball at the University of Tennessee.
"There was a huge chunk that was missing in my life that I was filling with basketball," Catchings said. "Basketball was my god. I couldn't go to church because I had practice and you lose that balance that you grew up with. So after my injury (my senior year), I got back to going to church and then one thing after another, my faith continued to grow."
Click on the link below to check out a video interview Inspiring Athletes conducted with Catchings during the 2011 WNBA regular season:
A video conversation with Tamika Catchings
#21 Morgan Shepherd turns 70, still "Racing With Jesus"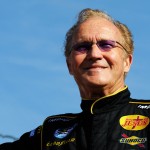 On October 12, Morgan Shepherd celebrated his 70th birthday. Certainly he was joined by thousands of others who reached that same milestone this year. But Shepherd is the only 70-year old driving full-time in NASCAR.
Known for the iconic "Racing With Jesus" logo that boldly decorates the hood of his car, Shepherd is by far the oldest driver in any of the three major divisions. Despite getting caught up in a wreck at the next-to-last race in Phoenix, several teams chipped in to insure that he could finish the season in Homestead and complete a full 35-race schedule.
"I still have great passion and a love for the sport," Shepherd said. "Undoubtedly the Lord wants me to be out here because I wouldn't be out here and able to do it (otherwise). I don't (physically) run out of gas. I can withstand the heat better than anybody out there. God has kept me tough."
Click on the link below to read more about Shepherd and what some others from within the NASCAR community had to say about him:
NASCAR wishes Morgan Shepherd a happy 70th birthday
Check out stories #11-20 from this Top 30 list by clicking HERE!