Click "Like" to share this with your friends!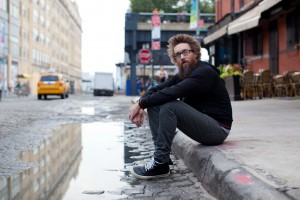 Back in 1995, David Crowder co-founded a groundbreaking ministry in Waco, Texas, called University Baptist Church (UBC). The church was established as a response to a need for relevant outreach to the Baylor University student population.
Since then, Crowder has become more well-known across the globe as the front man for the Dove-Award winning and Grammy-nominated David Crowder Band.
Of course, little did Crowder know back then that one of the church's future attendees would lead his beloved Baylor Bears 2011 football team to a 9-3 season and earn some serious hardware in the process. That church-going gridiron star is none other than Heisman Trophy and Davey O'Brien Award winner Robert Griffin III or "RG3" as he has become affectionately known by fans and broadcasters alike.

I recently discovered that tasty nugget of information when interviewing Crowder for my other Beliefnet column called Whole Notes. At the end of the conversation, I randomly decided to ask if he was excited about Griffin's big year. Needless to say, Crowder proved to be overtaken by RG3 mania:
"It has been a blast to watch," Crowder said. "It's an unusual feeling around Waco, Texas. We've had a great time with it, watching him on national television has been a riot. Robert has carried himself so well. He's a good dude."
You can catch Griffin in action one last time this season when Baylor takes on the University of Washington in the Valero Alamo Bowl on December 29th in San Antonio.
To stay up on the latest from David Crowder Band (who is consequently calling it quits early next year), visit the group's official website HERE.
And feel free to check out Whole Notes where the rest of my conversation with Crowder will be released in two separate posts over the next couple of weeks including one about Christmas and another one about everything else.