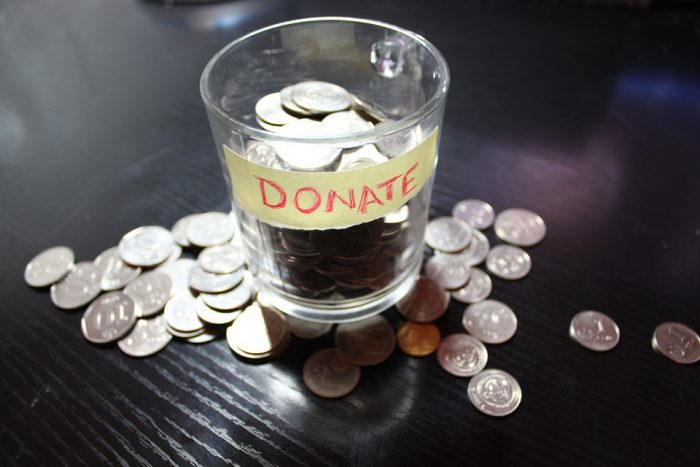 One of the biggest tasks we are called to do is give back for the sake of others. The Bible says, "Each of you should use whatever gift you have received to serve others, as faithful stewards of God's grace in its various forms." We can also turn to Matthew 22, which gives us two great commandments, one being to love your neighbor as yourself. This is the kind of love that is free of expectation or selfishness. A great way to do this is by giving money to positive causes.
For day 12 of the 12 days of service challenge, donate your change to a good cause. If you are in the checkout aisle or drive-thru and asked if you would like to round up, consider adding the extra change to your transaction. Sometimes, it seems like every organization is tugging at your heartstrings, especially during the holiday season. Remember, rounding up is a small gesture that really adds up.
Another great place to donate your extra change is the Salvation Army red kettle, which gives money back to the poor. Our public contributions enable the organization to continue its year-round efforts helping those in need. Right now, the need is even greater to give to this cause. A little goes a long way.
There is also a really cool app called the Round Up app that allows you to donate the change from your credit and debit card purchases to help a nonprofit of your choice. You can pick from over 1.5 million organizations. When you engage in monthly giving, it allows organizations to spend less time fundraising and more time making a bigger impact on the world.
Remember, you can do more than round up. If you want to take the challenge a step further during the rest of the holiday season, consider rounding up every time you are asked to donate to a cause. Are you up for the challenge?
Every day is a new opportunity to #LightTheWorld. Visit ComeuntoChrist.org for more service ideas.