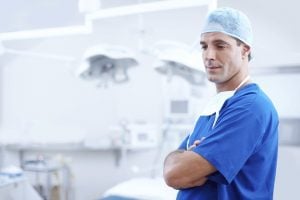 Cancer: a terrible diesase that effects almost every American in some way. Weather you know a coworker, family member or friend that has cancer, or you have it yourself, the disease doesn't care who you are.
Patty Fischer started feeling that something "wasn't right" with her body in October of 2017 when she began suffering from terrible indigestion. She became terrified when she found out that it was cancer, and only would be alive for six more months. However she got a Christmas miracle, and watched God heal her body.
"From where I was in my cancer journey last year at this time, there was good reason to expect that I would not be alive to celebrate this Christmas," she said. "The odds were against me, but God had other plans."
"Either way, by life or by death, I was determined to give God praise and to trust Him for His ultimate decision in my life, because even in death I have my hope in Christ."
Fischer hopes that her testimony of beating cancer will serve others, and inspire them to have a deeper faith.
Author Robert Bakke also has experienced God's hand in the medical world. Bakke learned he had cancer in his blood and bone marrow. Upon learning of his disease, he said: "I told the doctor that my God would kill this, and began speaking out loud what the Bible says about battling sickness."
"You don't have to own an illness," says Bakke, "The doctor's diagnosis is telling you what you are being attacked by, and what you now have to fight. Don't panic and start telling people about the disease you 'have' because that's like setting the hook, so reject it." Bakke says the Bible teaches that whatever you believe in your heart and say with your mouth, you shall "have." So watch your words."
Three months later, Bakke was thrilled to learn that his cancer was gone.
"The disease was gone," says Bakke, "That's my God."
Bakke believes the doctors that helped him survive were doing so through God's hand.
"God calls doctors into medicine, and then works through them," says Bakke, "When your faith begins turning to doubt, embrace them."