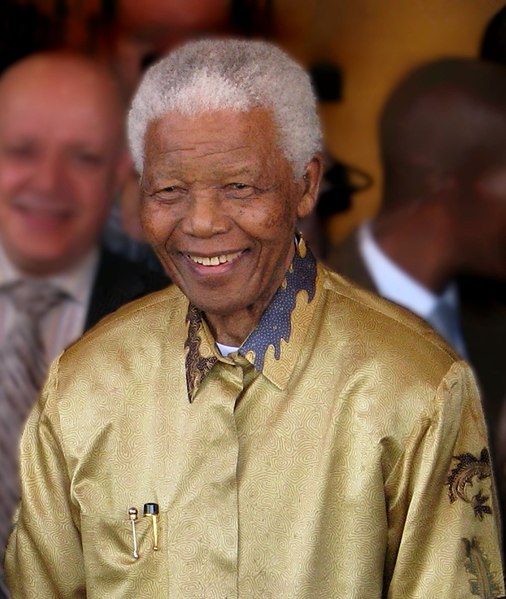 Nelson Mandela has become a household name in recent years for his work as a nonviolence activist who worked ceaselessly to dismantle apartheid in South Africa. He directed a campaign of peaceful, nonviolent defiance against the apartheid government of South Africa and was jailed for his political activism. He spent 27 years as a political prisoner, first on Robben Island and later in Pollsmoor Prison and Victor Verster Prison. Mandela was eventually released by President F. W. de Klerk and went on to be elected President of South Africa in the 1994 multiracial general election, the first of its kind after the end of apartheid.
Mandela was the first black head of state and the first person to be elected in a true democratic election that involved the entire populace. Despite suffering under apartheid for most of his life, Mandela did not seek to have blacks avenge themselves on whites and further divide an already shattered country. Instead, he worked toward dismantling the legacy of apartheid and fostering racial reconciliation. This, unfortunately but perhaps unsurprisingly, earned him enemies from both camps. Those who favored the apartheid status quo hated him for obvious reasons and denounced him as a communist terrorist. Those who had hoped for some form of vengeance decried him as too eager to negotiate and reconcile with apartheid's supporters. Mandela's determination to heal his nation rather than continue fostering hatred, however, earned him international acclaim, won him the Nobel Peace Prize and saw him come to earn the deep respect of his countrymen. Within South Africa, Mandela is often referred to as either Madiba, his Xhosa clan name, or as the "Father of the Nation."
Mandela served only one term as president, though he could easily have won a second. Instead, he declined the presidency and was succeeded by his deputy, Thabo Mbeki, in 1999. Mandela himself became and elder statesman and turned his focus to combating poverty and battling the HIV/AIDS epidemic that ravaged the continent.
Mandela died in 2013 at the age of 95 following a prolonged battle with a respiratory infection. He was surrounded by his family when he passed and was mourned by both his nation and the wider world. South Africa went through a 10 day period of national mourning with the flags flown at half-mast for the entirety of the period. Mandela was given a state funeral on December 15, 2013, that was attended by 91 current heads of state and government and 10 retired presidents. Both heads of state and average citizens who were unable to attend mourned Mandela through everything from memorial services to tributes on social media. Even after his death, he continued to inspire people, and his determination, strength and decision to seek reconciliation over revenge will undoubtedly continue to move people for many years to come.