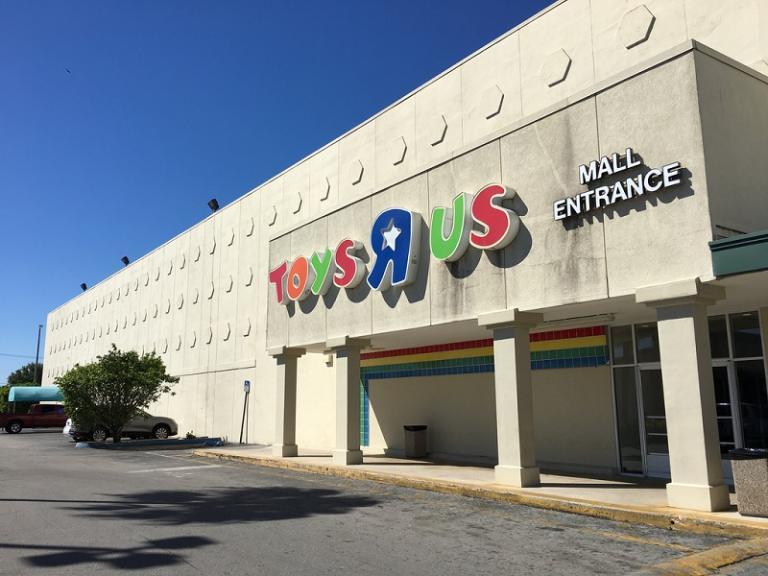 Millions of people across the nation were shocked and saddened by the news that Toys 'R' Us was closing its doors forever. One person, however, decided to see to it that at least one more group of children was able to enjoy the products of the store. An anonymous shopper in Raleigh, North Carolina, used $1 million to buy every toy left in their local store. Those toys are going to be given to needy children.
The buyer's identity has not been revealed, but employees at one of the Raleigh Toys 'R' Us stores said that the store was not even opened for their last official day. Instead, employees spent the final day packing their entire remaining inventory into boxes and loading those boxes onto a truck for the buyer. That location, however, was not the only store that found their inventory abruptly bought out by a mysterious Good Samaritan.
"It didn't all happen at this location," said a Raleigh Toys 'R' Us employee. "We don't have that much inventory. It happened at various stores. They likely went through the Raleigh liquidator."
The identity of the buyer remains a mystery and fascinates Raleigh residents. "Maybe it's Bill Gates," said Toys 'R' Us customer Hailey Rawles. She also suggested that Amazon might have bought them.
Other residents have attempted to figure out who the secret shopper was, but they have had no luck so far. That has not, however, stopped them from sharing their thoughts on the buy-out with the hopes that their opinions get back to the kind hearted soul who decided to share the joy of Toys 'R' Us with kids one last time.
"I like the idea of donating the toys," said Dan Paulson. "That's pretty rad."
Danyel Smith agreed. "That's great. I'd like to know who it is."
Erin Sampson added her well wishes as well. She and a friend went to one of the stores the mysterious buyer emptied with the hopes of scoring a few last minute deals, but the knowledge of where those toys were going turned disappointment into joy. "That's so nice," said Sampson. "I'm happy to hear that the toys are going to needy children."
Toys 'R' Us filed for bankruptcy in September 2017, but it was not enough to save the 70 year old business. Instead, the company announced the end of its life in March 2018. Thousands of people have taken to trying to get the last few deals from the franchise as they say goodbye to fond childhood memories. Even as Toys 'R' Us ends, however, it is good to know that a Good Samaritan saw to it that the company's final days would be marked by spreading joy to children as the stores have done for so long.