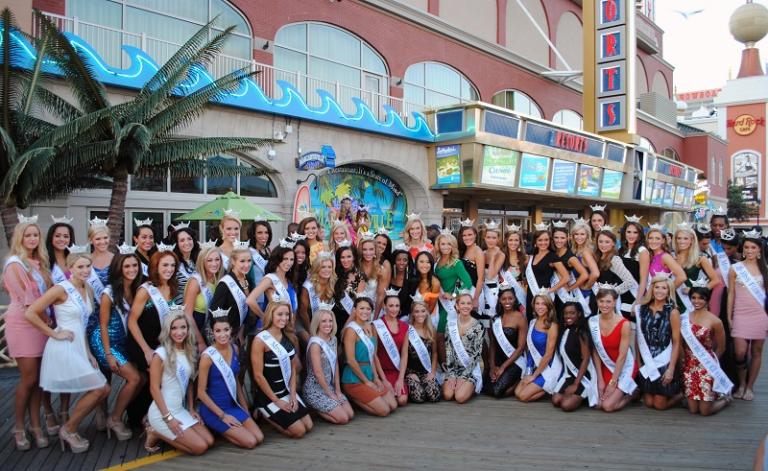 The Miss America beauty pageant has suffered a number of black eyes in recent years. The most current of these was in the form of former SEO Sam Haskell's leaked emails that insulted a number of former pageant winners. The oldest and most stubborn black eye, however, was the swimsuit portion of the competition.
The swimsuit portion of the Miss America has been a point of contention for more than 50 years. A poll in 1995, however, showed that two out of three viewers wanted the swimsuit competition to remain as part of the pageant. "We are not stupid," said then-chief executive Leonard Horn. "We are very sensitive to the fact that the swimsuit competition has always been our Achilles' heel. The swimsuit competition has been controversial since the early 1920s, but it's been retained because the majority of the people like it."
In 2018, however, Miss America finally bowed to vocal dissidents at the tail end of the #MeToo movement. The swimsuit competition has officially been scratched from the 2019 Miss America competition, and it is not the only thing that was scrapped. The evening gown portion is set to be replaced by a section in which participants "outwardly express their self-confidence in evening attire of their choosing."
The title of the pageant itself is also undergoing an overhaul. In fact, Miss America is insisting it will no longer be a beauty pageant at all. "We are no longer a pageant," said the Chair of the Board of Trustees, Gretchen Carlson. "We are a competition." To that end, there will be more opportunities for competitors to discuss their social impact initiatives and a "live interactive session with the judges, where [each contestant] will highlight her achievements and goals in life and how she will use her talents, passion and ambition to perform the job of Miss America."
The revamped competition has been dubbed Miss America 2.0 and claims that the competition will not "judge [contestants] on [their] outward appearance." The move away from a traditional beauty pageant has been hailed by some as a long overdue step. Other people, however, are skeptical. Some wonder how well a competition that has always been known for beautiful women will weather the transition away from a focus on appearance. Other people feel that Miss America is still going to be based on beauty. The judgements of physical appearance will simply be hidden instead of out in the open.
The final form of Miss America 2.0 remains up in the air with viewers and journalists alike trying to predict what the now-former pageant will look like. "Miss America 2.0 [claims it] will help young women 'learn leadership skills and pay for college and be able to show the world who you are as a person from the inside of your soul'," wrote Megan Garber. "What, realistically, will that mean? Will Miss America become a speech contest? Will it become a talent show? An essay competition? A spelling bee? A platform for young women to share their visions for a better world—TED, but with better clothes?" So far, there is no answer to those questions, and it remains to be seen how many people will tune in to the 2019 competition to learn the answers.