I don't have a favorite season. I love them all for different reasons. Winter has Christmas, hot chocolate and snow. Spring feels like renewal and awakening. Autumn brings out the best colors about the same time I bring out all my scarves.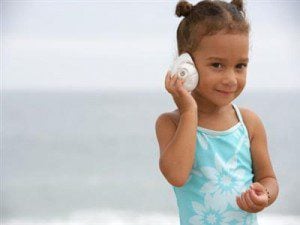 And then there's summer. Aw, sweet, sweet summer. Here are five things I love most about it:
The great outdoors. Everything opens up in the summer. From restaurant patios to music festivals, everything we do inside gets some fresh air.
The beach. Sun, surf, sand. Nothing can compare.
Longer days. I love how the sunsets at 8:00 in the evening.
Vacation time. When you're an adult (and ideally without school-age children), you can take time off and travel whenever you want to, but there's something so classically American about the summer vacation.
The smell of BBQ. I love that no matter where you live, if you step out of your home on any given Saturday in the summer, you can smell someone grilling outdoors. It's my favorite summer smell.
So, let's share. What are the five things you love about summer?