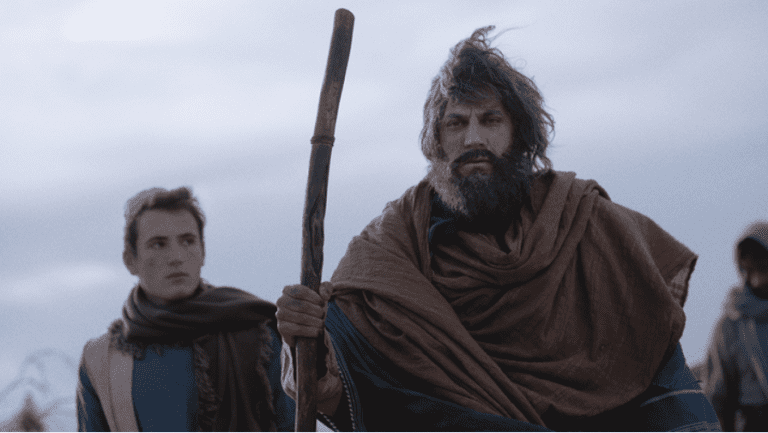 A biblical drama releasing in theaters right before Easter is breaking records for its successful crowdfunding model. "His Only Son," hitting theaters on March 31st, calls itself a "biblically accurate" and "authentic film" based on the story of Isaac and Abraham.
The film's distributor, Angel Studios, said, "This is the first time a theatrical release has been crowdfunded in entertainment history." Early film viewers described it as a cross between "The Chosen" and "The Passion of the Christ." Director David Helling said it took five years to make the movie on one of the Bible's most "controversial" passages, where God asks Abraham to sacrifice his son as a burnt offering.
Angel Studios, the platform and distributor that's also behind "The Chosen" series, said this latest biblical drama got a positive response from thousands of investors, who they call "angels." Angel Studios CEO and co-founder Neal Harmon said, "Crowdfunding for 'His Only Son' reached capacity in 100 hours. We are responding to the demand from the audience by at least tripling the theater count nationwide and throwing our most valuable marketing resources behind the film. The Angel Guild, made up of Angel investors from every show, have rated this film with one of the highest scores we have ever received in our system."
This movie comes after the triumphant third season of "The Chosen," where fans clamored to see the season three finale in theaters in January and crashed a movie theater website. "Jesus Revolution," another faith-based film, also shattered box office expectations, opening to rave reviews. The brothers and co-founders of Angel Studios, Neal and Jordan Harmon, say audiences are hungering for entertainment with values and that studies they've commissioned over the years back up the current movement.
Neal Harmon told Fox News Digital, "We know they are eager for the kind of stories Angel has to offer, so we've worked hard to reach families and let them know they have a home at Angel. The audience is finding that home, and they're showing up to support both our projects and projects from friends like ['Jesus Revolution' director] Jon Erwin, which also amplifies light. It's a thrilling time to be in this space."
Instead of letting Hollywood gatekeepers decide the stories to be told, the pair created an alternative audience-driven model transforming the entertainment landscape. The goal was not to withdraw from culture but find the very best of culture and amplify it, Neal Harmon said of the crowdfunding model.
"We're allowing all the filmmakers who truly want to reflect light around the world to have a mechanism to do that successfully," he said. Reflecting on the success of "The Chosen," the Harmon brothers shared the personal impact fans of the show have made on their own lives.
"A lady in my neighborhood came up to me in the store, and she had tears in her eyes. She said, 'Our 21-year-old daughter had lost her faith, but after we decided to watch "The Chosen" together, it changed all of our lives,'" Neal Harmon recalled. "I was stunned." Jordan Harmon agreed. "It's very exciting. The show has changed my life probably as much anybody else's," he said.