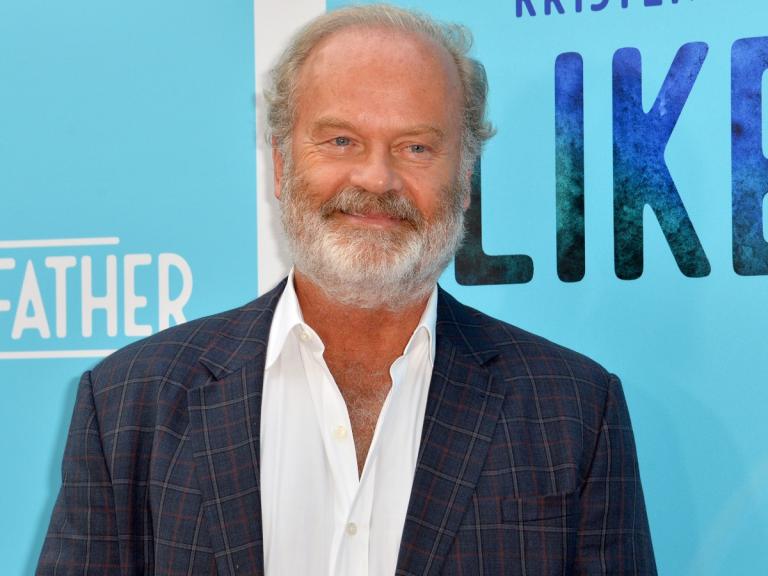 Actor Kelsey Grammer is best known for his role as Frasier Crane, the character he played on the television series "Cheers" and "Frasier" for 20 years. However, in a recent interview, Grammer spoke about his Christian faith and "the difference Jesus made in his life." The 68-year-old actor told USA Today he won't apologize for his faith.
He explained, "I've had hiccups. I've had some tragic times. I have wrestled with those and worked my way through them: sometimes rejecting faith, sometimes rejecting God even, in a period of being pretty angry about it, like, 'Where were you?' That kind of thing. But I have come to terms with it and have found great peace in my faith and in Jesus. It's not cavalier – Jesus made a difference in my life. That's not anything I'll apologize for."
Grammer told USA Today that he was raised in a cult known as "Christian Science" but was moved by the "Jesus movement" of the 1960s and 1970s. He said, "They were energized and optimistic, and I thought that was a great thing to see." The Jesus movement started on the West Coast and spread nationwide. This Christian revival saw young people, often described as hippies, turning to Jesus.
This revival that started in Southern California in the late 1960s and early 1970s was called "The Jesus Revolution" by TIME Magazine. However, only four years earlier, the same magazine asked, "Is God Dead?" Grammer has won numerous awards for his work in television, but he believes his portrayal of Pastor Chuck Smith in the new film "Jesus Revolution" is his best work yet. The actor told USA Today, "It's really uplifting. It's a good movie."
On a recent visit to "Live with Kelly and Ryan," Grammer started crying while discussing the new film after the show aired a clip from the movie. Through tears, Grammer said, "I love this movie. I really love it." Grammer told hosts Ryan Seacrest and Kelly Ripa that his wife Kayte Walsh loved the movie when they sat at home to watch its first cut. Grammer recalled, "When Kayte saw it, she said, 'Oh my God, it's the best thing you've ever done.'" He said she started crying.
Becoming emotional, Grammer told Ripa and Seacrest that his character "is a man looking for his own faith and finds it as well. A man whose church is empty. He can't get traction, and he's started to think he's going to be fired from his job as a pastor." He continued, "This hippie comes into his life, and he finds a new purpose and started a movement that's still going. It's extraordinary."
Grammer will next star in a revival of "Frasier" for the streaming platform Paramount+. Although no streaming date has been announced, some industry insiders believe it will be released later this year. He also shared that he is writing the book to "help people" with words of comfort and offer "insight into my own personal life."