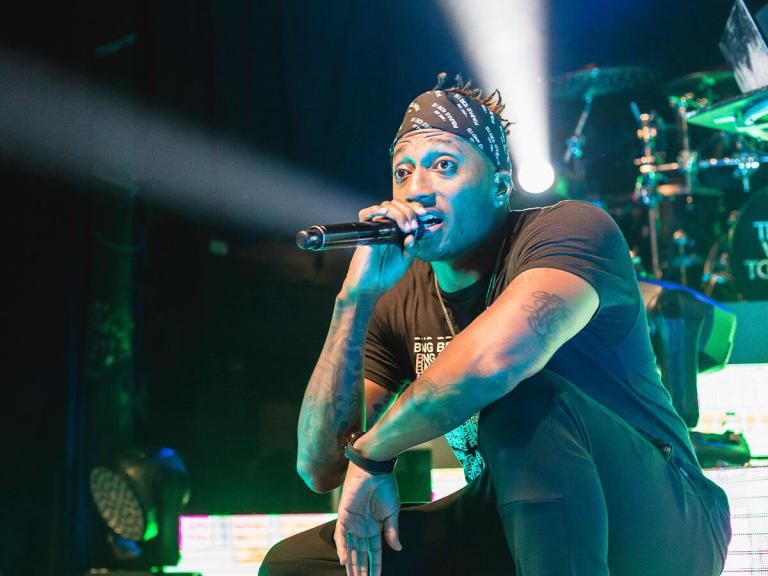 Christian rapper Lecrae stirred up conversation on Twitter last week, encouraging his followers to think more thoughtfully about "deconstruction." "A lot of Christians are afraid of 'Deconstruction.' I've personally gone thru it and let me give you food for thought," he wrote. He then went on to detail two types of deconstruction that are meant by the word. The first he noted to be a "healthy" form of deconstruction, "using scriptures to deconstruct unhealthy ideas and practices. Christ himself did this by deconstructing the Pharisees interpretation of scripture. 'You have heard it said but I say…' using Scripture to challenge things." Lecrae wrote that this way of deconstruction uses Scripture to analyze the culture and interprets the Scriptures on the merits of the Word itself.
The second form of deconstruction he defined as, "using culture to challenge scripture. This often leads to culture taking precedence over scripture." He also added that, "sadly people begin to deconstruct themselves out of the faith. We begin to question the Bible because it doesn't line up w/ culture. Unhealthy." He cited this as the type of deconstruction many millennials partake in. He also wrote that this type of deconstruction usually stems out of some form of "church hurt" such as "racism" or "sexism" being perpetrated against them by "church folks." Lecrae highlighted the danger of this type of deconstruction, saying, "So people look OUTSIDE of God for answers and find themselves being thrown around by every wind and wave of doctrine. I've been here."
He encouraged his followers who were struggling to follow the healthy deconstruction, noting, "Lastly deconstruction is only part 2 of a healthy faith. The goal is not to tear everything down and live there. First is construction, then deconstruction, then reconstruction. Reconstruction leads to a stronger faith where you've thrown out unhealthy views & see Christ clear." He ended writing that his own faith has only grown stronger since his deconstruction and reconstruction. Lecrae has faced some criticism over the past year for his views on deconstruction and living out faith. He was previously criticized for performing at a benefit for then-candidate Raphael Warnock, a pro-abortion pastor. Lecrae later clarified that he had been under the impression that the benefit was "bipartisan" and did not endorse Warnock.
Deconstruction has been a hot button topic amongst Christians, with some disagreeing that the first type that Lecrae describes is really deconstruction while the second type is the more prominent form being pushed in most deconstructionist circles. John Cooper of Skillet took "VeggieTales" creator Phil Vischer to task earlier this year after Vischer criticized Cooper and apologist Alisa Childers on his "Holy Post" podcast for overreacting against deconstruction and failing to look at the issue in a nuanced way. Vischer disagreed with Cooper and Childers's stance the deconstruction always leads to relativism and pushed for a certain type of deconstruction that sounds very similar to Lecrae's first definition. However, even Vischer, noted the difficulties in the terminology, stating he would prefer to call his "good" type of deconstruction "re-examining my inherited traditions."
Cooper responded calling Vischer's and his guest's attitudes as "smug" and "elitist snobbery." He also criticized Kaitlyn Scheiss, who was also on the podcast when Vischer discussed Cooper and Childers, for saying Christians could still learn from those who have left the faith. "No, you can't learn about God from people who have deconstructed and left Christianity. That would mean they have wisdom, and the fear of the Lord is the beginning of wisdom," he asserted. He also pointed out some of the podcast's noncommittal stances to issues like abortion and sexual morality. He warned that the podcast's laissez-faire attitude towards deconstruction was leading them into dangerous territory. He ended, warning his audience, "Don't be belittling this deconstruction movement, whatever you want to call it."