Sometimes, things can get messy when you live in a bubble. For Baylor University men's basketball coach Scott Drew, that means putting people first — even when it comes to dirty laundry.
In his new book released this month, The Road to J.O.Y.: Leading with Faith, Playing with Purpose, Leaving a Legacy, Drew discusses how entering the COVID-19 "bubble" in the fall of 2020 brought his team together in unanticipated ways as they put Jesus and others first on their road to winning the NCAA Tournament in April 2021.
Drew told The Christian Post in an interview, "When you spend that much time with people, you get to know them a lot better, a lot more intimately. In fact, the first time we got all our laundry done, I remember they brought it up, and the only problem was — [since] we're all sponsored by Nike — we all got the same Nike socks, so trying to sort that out, that was pretty difficult."
But during the pandemic, Drew says he and the players made lifelong connections. "I remember trying on my shorts, and they fell right back down, and they were XXL Nike, and I was like, 'Wait a minute, who took my large shorts?'" Drew laughed. "It's those memories and time spent with our players when they come back in 25 years and celebrate winning a national championship. That's a tremendous accomplishment."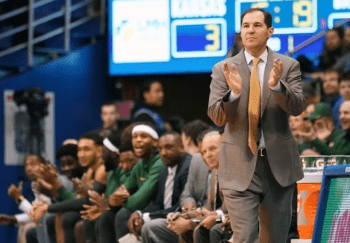 As much as he values people, Drew knows something about buildings, or more accurately, rebuilding. Drew led what is widely considered the most excellent rebuild in college basketball history, leading his team to its first NCAA championship and the first Big 12 title in the Baptist school's history.
In his 19th season, Drew is tied as the Big 12's longest-tenured head coach and has scored a school-record 370 victories in his first 18 years, including a 27-9 postseason record since 2009.
Over the past 14 seasons, Drew has led Baylor to nine NCAA Tournament appearances, five Sweet 16 berths, three trips to the Elite Eight, and the 2021 National Championship. He has been named the 2017 Basketball Times National Coach of the Year, 2020 N.B.C. Sports National Coach of the Year, and the Big 12 Conference Coach of the Year in 2020 and 2021.
But above anything else, Drew is a devout follower of Jesus Christ and says he puts God above every title, award, or accolade he could ever earn; as he explains in his book, Drew calls it "J.O.Y." — an acronym for "Jesus, Others, Yourself."
It's not just a clever motto for Drew but a culture he implements inside and outside the locker room. Drew said, "If you put Jesus first and others second, it's just like it says in the Bible … love God with all your heart, soul, mind, and strength and love your neighbor as yourself. If you have that order right, then life is a lot more rewarding, fulfilling, and people want to be around you a lot more, that's for sure."
Since Drew arrived at Baylor two decades ago, J.O.Y. has turned into a movement for the entire Baylor campus and has even been adopted by other NCAA coaches, business organizations, and families. Drew says through it all, maintaining an attitude of servanthood and leadership will always prioritize win-loss records or even national championships.