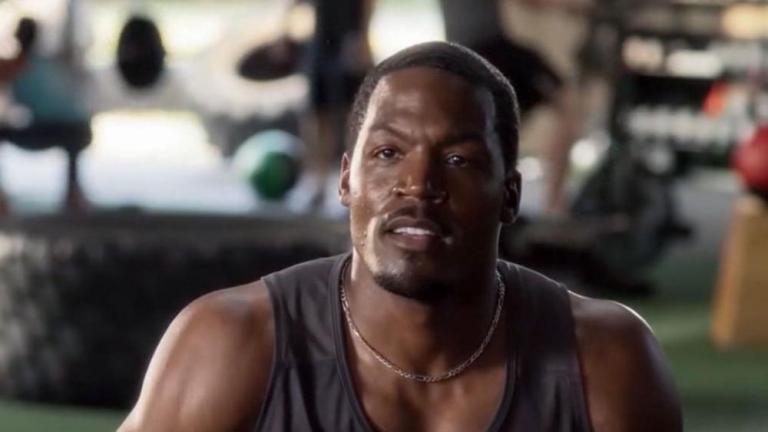 "Hope is coming," TC Stallings tweeted out with a link to a clip from his new movie, "No Vacancy," in theaters on May 9. Stallings plays Cecil Johnson, a recovering addict befriended by a news reporter investigating a story about a church trying to open a homeless ministry during the 2007 economic crisis. Stallings sat down recently with "The Prodigal Stories Podcast" and opened up about his walk with God.

Unlike his character in "No Vacancy," Stallings didn't reveal a former life of addiction, but he did talk about his experiences as a "habitual" Christian. That changed in college. The "War Room" star played football and faithfully participated in the Fellowship of Christian Athletes (FCA). He said of his spiritual life in college, "I'm still cussing, I'm listening to cussing music. I did whatever I wanted because I didn't think God cared about those things."
Someone in a one-on-one Bible study challenged him to do better. Like many seekers with an existential crisis, Stallings then looked for an answer to what an authentic follower of Christ looked like. He decided to start at the source- the Bible. Stallings' faith was changed after that. In the podcast, he went on to say, "I can see in Scripture what it means to be a Christian. And if God ever used the Bible to look for His Christians, He needs to be able to find me. That was how I started to look at it — not what people said, what God said a Christian is. It was from that point on, that one Bible study that one night from a kid who kept pursuing having a Bible study with me, a one-on-one Bible study, pretty much changed the way I saw what being a Christian was all about."
Stallings' career has been a reflection of that change. After leaving football for acting, he has gone on to act in numerous Christian films, often portraying men who struggle to find out what it means to live an authentic faith. In "War Room," his character is a lapsed nominal Christian whose outwardly successful life hides a troubled marriage and role as an absent father.
In "God's Compass," he plays a Christian doctor struggling to give control as his newborn struggles for life, and his mother takes in a delinquent teenager who initially intended to rob his character's wife. In "No Vacancy," Stallings will participate in a movie showing Christians in action as this movie, based on a true story, shows a church trying to purchase a motel to make housing for the homeless. "It's all true," says Stallings, "and I love that." Considering the projects that Stallings has chosen to use his skills in, his faith is all true as well.
Cecilia Buchanan is first a follower of Christ, wife to her wonderful husband, and blessed mother of three beautiful girls. She is an avid Inklings nerd and would spend all day reading if she could. She has a passion for writing about Christian living and culture, homeschooling, and adoption.