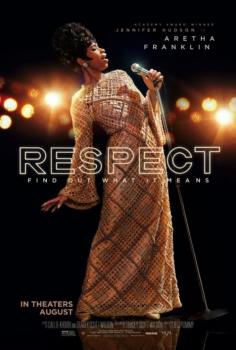 The highly anticipated biopic "Respect" will take a closer look at Aretha Franklin's inspirational journey to becoming "The Queen of Soul." Franklin's Christian upbringing will be the film's focus, displaying her growing up in a devout Christian household led by her father, a Pastor.
In "Respect," the audience will get a glance at how her family's religious background during the civil rights era shaped her music path. Clarence LaVaughn "C. L." Franklin, Aretha Franklin's father, was a renowned preacher at New Bethel Baptist Church in Detroit. He affiliated with many civil rights activists, such as the iconic Dr. Martin Luther King Jr., through their shared mission to encourage faith-based civil rights activism during the '60s.
Academy Award-winner Jennifer Hudson stars in the movie as the iconic Aretha Franklin. The actress stated that her Christian faith and church upbringing helped her resonate closely with Franklin's background to produce the film.
Before Franklin's passing in 2018, the music legend took the award-winning actress under her wing and gave Hudson much guidance. Given their prior friendship and bond, it was a perfect fit for the highly talented Hudson to play her mentor years later.
The Grammy Award-winning actress gave heartfelt performances during many worship scenes filmed at First Congregational Church in Atlanta, GA. Hudson expressed in an interview that she pulled inspiration for the character from her Christian faith to help her get ready for such an infamous role.
"I am a child of God, born in the church. It's so natural," the highly acclaimed actress said in an interview about the film. "I feel like one of our closest connections is our faith — with having that background coming from the church, which I completely understood instantly," Hudson spoke fondly of her mentor and friend.
Liesl Tommy, director of the movie, proclaimed that the film "begins with the church and ends with the church." Tommy was especially excited to take on directing the movie because of her admiration for Aretha Franklin and the importance of a story about spirituality. The director stated in an interview that they collectively prayed daily while filming.
The star-studded cast of" Respect" also includes Forest Whitaker, Marlon Wayans, Audra McDonald, Marc Maron, Tituss Burgess, Kimberly Scott, Saycon Sengbloh, Hailey Kilgore, Heather Headley Donovan, Mary J. Blige and many more.
"Respect" premieres Aug. 13 in theaters. Click here to receive exclusive offers, content and updates on the long-awaited film.