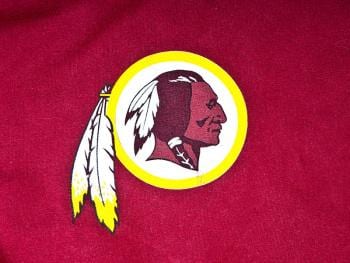 After more than 87 years of being the Washington Redskins, the National Football League (NFL) officially announced their plans to drop the name from the team's franchise on Monday.
In a time where social injustice, racism, and minority inequalities are at the forefront of headline news, the Washington D.C. team have been put under fire to have their name and logo changed due to its degrading nature towards Native Americans.
The NFL launched a review of the name after sponsors like Nike, Pepsi, FedEx, and Bank of America all came out publicly against the team's name. The team has already had major merchandisers like Amazon and Nike pull inventory or reduce pricing until inventory runs out.
"We want to keep our sponsors, fans, and community apprised of our thinking as we go forward," the team said in a statement. "Today, we are announcing we will be retiring the Redskins name and logo upon completion of this review. Dan Snyder and Coach Rivera are working closely to develop a new name and design approach that will enhance the standing of our proud, tradition-rich franchise and inspire our sponsors, fans, and community for the next 100 years."
This isn't the first time the controversial name has made headline news; the name change had been decades in the making. The team's owner, Daniel Snyder, had previously made it very clear that the team's name would never change, but nationwide protests revolving around race-related issues have publicly put pressure on the team to change its name. Now that change is finally happening.
"This is a country that is not frozen in time," Ray Halbritter, a representative from the Oneida Nation tribe said. "We're a country, America, that is evolving. … So it's a good decision. It's not a good decision just for Native people, it's a good decision for the country. It closes a painful chapter of denigration and disrespect toward Native Americans and other people."
A new name will be announced ahead of the 2020 season.