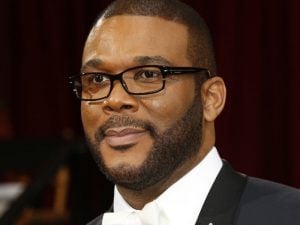 Tyler Perry is being praised by social media users around the world after it was revealed he had picked up the tab for shoppers participating in the senior shopping hour at 44 Kroger locations and 29 Winn-Dixies.
His identity was initially kept a secret by the store's management, but shoppers were at complete disbelief when it was announced that Mr. Perry himself had picked up their tabs.
"All the news about the coronavirus and people losing jobs has been depressing," one of the shoppers said. "We need good news like this, and it was just good to hear and know that someone was reaching out."
"We would like to join our customers in thanking Mr. Perry for his kindness and generosity during this unprecedented pandemic," a spokesman for Atlanta Kroger's said. "It was truly a pleasure to see our customers fill with joy and gratitude as the news spread throughout 44 stores across metro Atlanta."
This isn't the first time the media mogul is receiving praises for his good deeds. Known as the 'Atlanta Angel,' Perry has donated millions of dollars over the years whether that be within his Atlanta community or around the world. His charity 'Water' provides millions of people around the world access to clean and safe drinking water. His continued generosity restores hope for Atlanta natives and people around the world during this trying time.