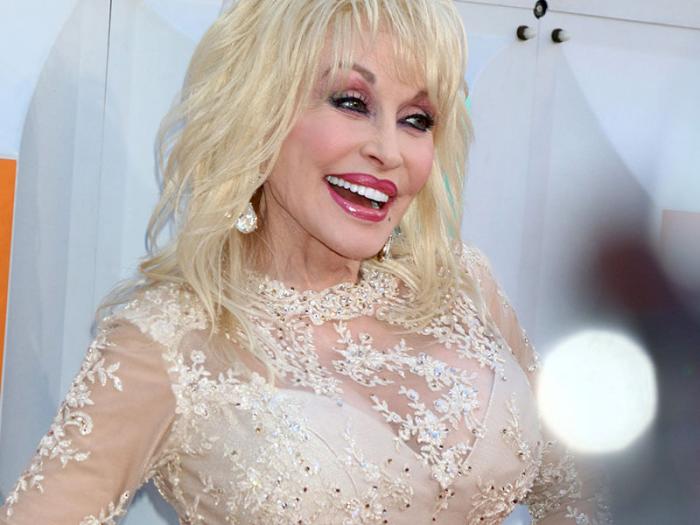 The Christian country music legend shared a video, offering fans and believers an inspiring message of hope in the midst of the coronavirus pandemic.
Parton began the video at the bottom of her stairs, singing, "Climbing the stairway to heaven, because the virus has scared the H-E-L-L out of us."
Parton continued, "I'm not making light of the situation. Well, maybe I am, because it's the light, I believe, that's gonna dissolve the situation. I think God is in this, I really do."
"I think he's trying to hold us up to the light so we can see ourselves and see each other through the eyes of love. And I hope we learn that lesson," she said.
We're all going to be better people when this passes, the Christian singer said.
"I know that I have a positive attitude about it, as negative as it seems to be right now. So just keep the faith, don't be too scared, it's gonna be alright, God loves us."
View this post on Instagram
The video she shared to her Instagram fans has now been viewed close to 600k times.
This is not the first uplifting message Parton has shared with her fans related to COVID-19.
On March 24, she offered her fans an uplifting message when she shared a photo of herself tuning her guitar along with one of her famous quotes, "The way I see it, if you want the rainbow, you gotta put up with the rain."
When her good friend Kenny Rogers passed away, she reflected on his death while also touching on the virus.
"I know that we all know Kenny's in a better place than we are today, but I'm sure he's going to be talking to God sometime today, if he ain't already, and he's gonna be asking Him to spread some light onto this darkness going on here," she said.
We all need a message of hope right now.