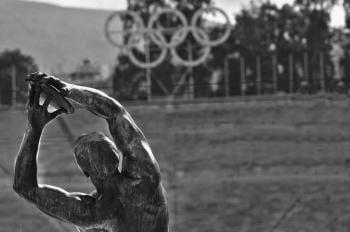 The 2020 Summer Olympics in Tokyo, Japan has now been postponed, according to IOC (International Olympic Committee) member Dick Pound.
Due to the coronavirus pandemic, the Olympic Games will most likely be postponed until 2021, making it the most prominent holdout.
Many argued that continuing on with the scheduled games this summer not only risked the health of those in attendance,but others to whom they would potentially spread the coronavirus to. In addition to concerns about spreading the virus even further, the coronavirus has caused disruption to athlete training regiments and preliminary qualifying events. Olympic training facilities in the U.S. were shut down days prior to the announcement.
Japan and the IOC came to the agreement during a phone call with the head of the IOC, Thomas Bach, following growing concerns around the coronavirus.
"Considering the current situation, in regards to the Tokyo Games, as the host nation, in order to ensure that athletes from all over the world are able to compete in their best condition, and also in order to ensure the utmost safety for the spectators, I have asked him to consider postponing the games by about a year," Japan's Prime Minister Shinzo Abe said in a statement.
The IOC added: "The leaders agreed that the Olympic Games in Tokyo could stand as a beacon of hope to the world during these troubled times and that the Olympic flame could become the light at the end of the tunnel in which the world finds itself at present. Therefore, it was agreed that the Olympic flame will stay in Japan. It was also agreed that the Games will keep the name Olympic and Paralympic Games Tokyo 2020."
The Olympics is the biggest sporting event yet to be affected by the global pandemic. This will also be the first major disruption to the Olympics since World War II, when the summer 1940 Olympics also set to be held in Tokyo, Japan, was cancelled.