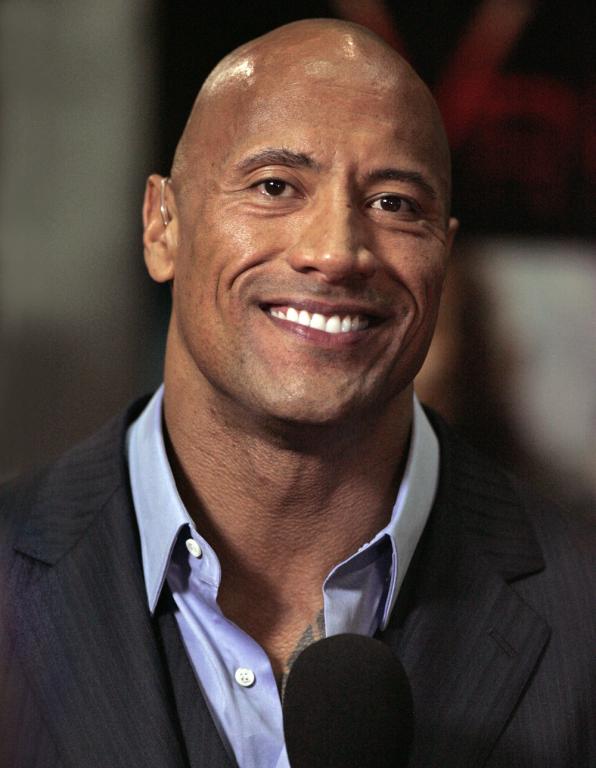 Dwayne "The Rock" Johnson is known not only for his countless roles on screen and off, but also for his positivity.
While he has achieved great success, the road hasn't always been easy.
In the midst of multiple critical situations, Johnson says he's gotten through them because of his unwavering faith in the Lord.
His beginnings were humble. While his father was a pro wrestler, the work did not pay so much to provide for a family in the 1970s.
While Johnson and his mother were living in Honolulu, Hawaii, they were met with an eviction notice on their door. At the time, they were living apart from his father. His mother was working as a housekeeper in the hotel business which paid so little, they had trouble affording the rent for their studio apartment.
Johnson never wanted to go through that experience again. He wanted a better life for his family.
"It broke my heart," Johnson said. "I remember saying to myself, 'I will do anything and everything I possibly can to make sure we never get evicted again."
It took time before things got better. During this tumultuous period, Johnson's mother tried to commit suicide. But then something incredible happened. She was saved.
"My heart stopped, horns were blowing and cars were swerving out of the way. In that moment, one of the greatest lessons I've ever learned was how precious life is and how in an instant it can all go away," Johnson said.
Johnson also had some rough periods of his own. When he was 16 years old, he was arrested. This was the first time and last time he was arrested, he said.
"At that time, we were at an all-time low, I think, with our family," Johnson said.
Fortunately, he had teachers who encouraged him at school. He was asked to join the football team and began to connect with sports.
"My grades got better, and I started getting recruited from every college across the country. My thought process started to change. That's when I started thinking about goals and what I wanted to accomplish," Johnson said.
Following high school, he played college football until he decided to try a career in professional wrestling. This is when his relationship with God really unfolded.
"At that time, I was little unsure of what was actually gonna happen, you know, so I just have to, you know, put my faith in God and continue to work hard and hopefully good things will happen," Johnson said.
"I have my own special relationship with God, you know, and I certainly feel very blessed. I count my blessings every day," Johnson said
Johnson had also dealt with an ongoing battle with depression.  In an interview with Oprah, Johnson said that his faith in God was instrumental in combatting his depression.
"You have to hold onto that fundamental quality of faith. Have faith. And on the other side of your pain is something good," Johnson said.
Johnson counts his blessings every day because he knows he wouldn't be where he is today without God.