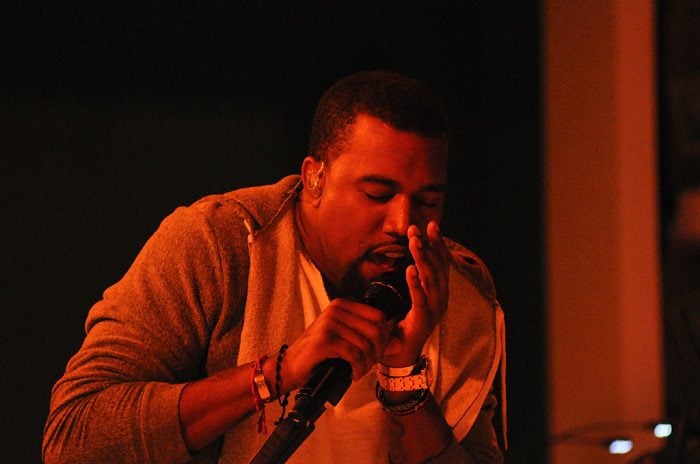 As fans await West's much anticipated and controversial album "Jesus is King," the hip-hop star now says he's done with secular music. He will only be creating faith-based music from here on out.
The album originally slated to be released September 27th has garnered interest from both fans and critics.
Andre Barber of the Chicago hip-hop music blog Fake Shore Drive shared the news in a tweet following attending West's second listening of the album.
"Kanye also announced that he is no longer making secular music. Only Gospel from here on out," Barber wrote.
In another tweet, he shared an image of the album art and his favorite track on the project.
Just heard Kanye's new album Jesus Is King and saw the accompanying film. My favorite track is the last song and it features the Clipse. Both Push & No Malice. Kenny G is also on it. "New Body" has been cut from the album.

Here is the art pic.twitter.com/u87FLTDhZO

— Andrew Barber (@fakeshoredrive) September 29, 2019
West and his wife, Kim Kardashian previously announced the September 27th release in August but a number of roadblocks prevented the faith project from being released on time.
Kardashian West also tweeted out a list of the album's tracks, all with religious-themed titles.
She tweeted "have faith…"
Have faith… pic.twitter.com/2HF4HiPQoq

— Kim Kardashian West (@KimKardashian) September 27, 2019

The highly anticipated album featuring artists like Chance the Rapper hasn't come without controversy with reports saying that the album is focusing more on West than it is on God.
Faithwire previously covered the album's controversy, writing:
"According to a report from Hits Daily Double, a group of executives with Def Jam Recordings recently traveled to West's occasional Wyoming home, where — as Variety characterized it — they may have voiced concerns about an album full of Christian-themed songs from West, who is the label's "biggest star."
During his invite-only "Sunday Services" that have gone viral over the past year, West declared he is now a "born-again Christian."
Chance the Rapper and West appeared on stage together at Chicago's United Center, declaring "Jesus Christ is King" with the two hip-hop moguls pointing to the sky.
CAN YOU SAY CHI CITY! @TeamKanyeDaily pic.twitter.com/SFW2bI1LP9

— luis (@Shadezillaaa) September 29, 2019
Whether you believe in West's authenticity or not, we know that the album is bringing Jesus Christ to listeners who may not have tuned in before. For that, we should give glory.