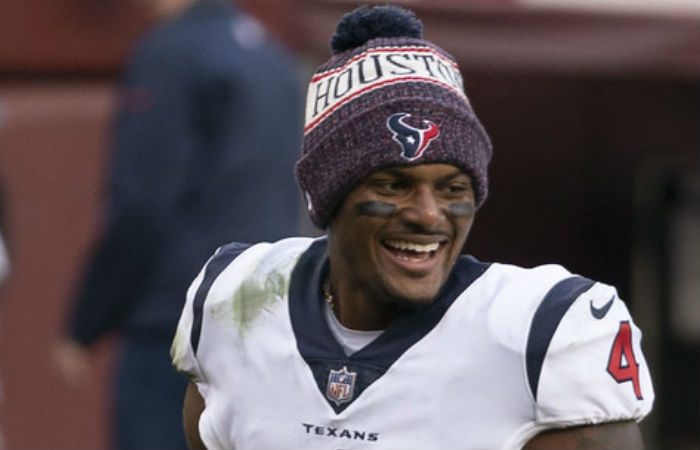 Houston Texans QB Deshaun Watson made a public declaration of his faith by getting baptized in the Jordan River. This is the same location where Jesus was baptized!
The rising NFL star was invited to the Holy Land by "America's Voices in Israel" a group that organizes trips for African-American and Latino celebrities to experience the ancient biblical region.
"This is a part of the world which gets a lot of attention internationally, and this is a chance for me to look beyond the headlines and learn more about the history and culture of this land," Watson said, Relevant Magazine reported.
"I have been blessed to visit many countries around the world, but the chance to visit the Holy Land, see the sites and meet the people of this special place, truly is a special blessing and an amazing opportunity," Watson added.
He documented his experiences in Israel on his Instagram page. Watson shared, "Went to Jesus' hometown… Got Baptized in the Jordan River." He also shared other locations he traveled to and activities he participated in including tubing in the Sea of Galilee, taking a trip through Mary Magdalene's hometown and seeing the first church in Capernaum.
These were "life changing experiences" he noted. "Major blessings!"
The leading quarterback for the Houston Texans has never shied away from sharing the fact that he is a believer in Jesus Christ.
He has openly talked about his faith. Watson even shared how his faith was fueled by the strength his mom showed in battling tongue cancer.
"Just the strength she has," Watson told The Courier. "It drew me closer to faith. (My faith) is very big. It gets me through life. The good times and the bad."
In 2015, he shared a message with his Twitter followers about where his loyalty is found.
Amen @deshaunwatson! pic.twitter.com/8XREGvBJZ6

— Sports Spectrum (@Sports_Spectrum) October 31, 2017
What an incredible display of faith. We look forward to seeing more of Watson and examples of his faith in the coming years!