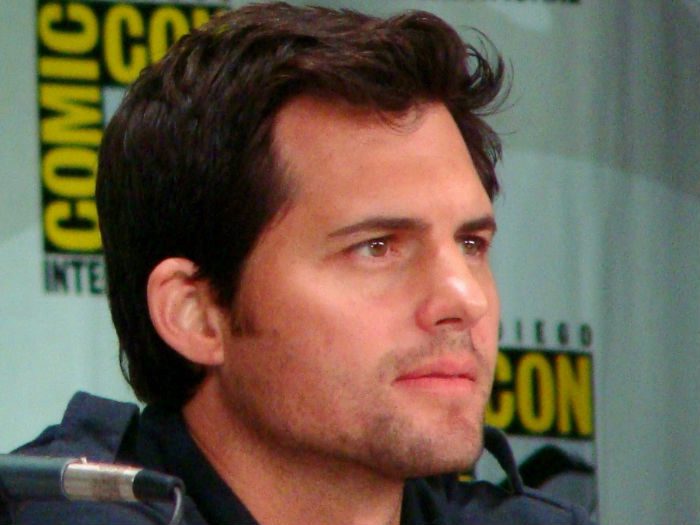 In a recent interview on the "The Billy & Justin Show" actor Kristoffer Polaha shared how an unexpected life event brought him back to Christ.
The actor has started in a number of Christian films and shows including "Run the Race" and "Where Hope Grows."
While he grew up in a Christian household with a Catholic dad and a Pentecostal mom, he came to a crossroads when he was 17 years old.
The actor told "The Billy & Justin Show" that things were going so well in life that he wondered if God was helping him or if he was simply accomplishing it all on his own without the help of God.
"[It was] me sort of wanting to take the place of God in my own heart," he said. To test this, he decided to not pray for six months which ended up turning into six years.
Though he had drifted away from God spiritually, he felt like God was trying to pull Him back.
During this period, he studied other religions, but he still prayed and sought God. Over time, he felt like he was reconnecting with God. He started feeling like God was knocking on the door of his heart, he said.
But it was a close encounter with death that occurred when he and his friend walked down a street in New York City that really brought the actor back to God.
"We just happened to be in front of this building…we could have been anywhere that night at any moment," Polaha said. "The dude who owned [this restaurant] was trying to burn it down and it blew up."
In that moment, he knew that the explosion could have killed the two of them but it didn't. He knew God had to be playing a role in this.
"The fire marshall in the emergency room said, 'You guys should have been decapitated…you should not be here right now and the fact that you are is a miracle," he said.
"God kind of broke down the door in a way," he said. "All of a sudden my life wasn't my own anymore…"
Polaha did suffer a major injury to his head that required 120 stitches, 80 needing to be applied to his face. He thought his days of acting were over after the incident, he was still able to act on both the big and small screens.
Our God truly is an awesome God of miracles and spiritual breakthroughs.
We want to know what you think.