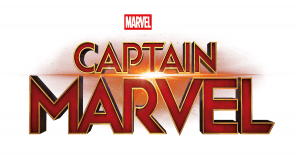 "Captain Marvel" has joined the ranks of the other Avengers in more ways than one. The character not only made her Marvel Cinematic Universe debut over the weekend of March 9, 2019, but she has also joined the ranks of other Marvel stars with a "heroic opening weekend" of over $150 million. Internationally, the number was nearly double that and gave "Captain Marvel" a total opening weekend of $455 million.
The early success of "Captain Marvel" means good things for Marvel Studios. The film performed well above the studio's expectations which had initially projected the film to take in $125 million. This is especially exciting for the studio given that the upcoming film "Avengers: Endgame" is likely to challenge the overwhelmingly successful "Avengers: Infinity War" when it comes to the box office, and "Spider-Man: Far From Home" is set to premier over the summer as are two more additions to the X-Men franchise, "Dark Phoenix" and "The New Mutants."
The box office success of "Captain Marvel" is also good news for what has so far been a slow movie year. The film's opening weekend launched total domestic movie going nearly $70 million over what it was last year and landed the total at a neat $210 million. "Captain Marvel" audiences also spoke out on various online platforms to give it an 81 percent positive score on Comscore/Screen Engine's PostTrak survey. The film landed an A score on CinemaScore as well.
"Captain Marvel" follows the story of Carol Danvers, played by Brie Larson, an amnesiac earthling who believes herself to be part of the Kree race. She crash lands on Earth in 1995 and discovers her past as an Air Force pilot while battling the shape-shifting Skrulls. The cast includes Ben Mendelsohn, Djimon Hounsou, Lee Pace, Lashana Lynch, Gemma Chan, Annette Bening, Clark Gregg, and Jude Law. Samuel L. Jackson also appears in order to reprise his role as Nicholas Fury, the agent who will one day become the director of S.H.I.E.L.D.
"Captain Marvel" was viewed with more anticipation than many of the origin stories of other Marvel heroes for one reason. "Captain Marvel" would be Marvel Studios' first time having a film centered around a superheroine instead of a superhero. So far, the box office seems to be agreeing that introducing Captain Marvel was a good choice for the studio. What her role will be in the franchise going forward remains to be seen, especially with several Avengers frontrunners' contracts coming to an end. Fans, however, have already begun theorizing and are hoping that "Endgame" will answer some of their lingering questions about Marvel's first leading lady.