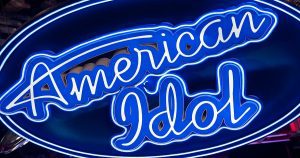 What show currently on television is the friendliest toward Christians? If you are like most people, a competitive singing show would probably be near the bottom of your list. In that case, you may not have been watching the most recent seasons of "American Idol." The famous singing contest has changed dramatically since it first burst onto the pop culture scene buoyed up by the talent of the first winner, Kelly Clarkson, and Simon Cowell's equal parts humorous and vicious commentary. Contestants can now play instruments as well as sing, perform unusual arrangements of their favorite songs, and they are judged by an entirely new set of judges as all of the original judges left the show previously. The new judges are also veterans of the music industry and stars in their own right. Of the original panel of three, only Paula Abdul had a serious career as a singer.
On recent seasons of "American Idol," the type of contestant highlighted, especially during the famous audition rounds, has changed dramatically. Rather than spending most of the early episodes focusing on the terrible singers or absolute crazies who inevitably show up to try and win their 15 minutes of fame, the first episode of season 17 focused on Christian hopefuls. Drake McCain performed "His Eye Is on the Sparrow" as well as "Oh Happy Day" at the request of judge Lionel Richie. Similarly, Kalifa Wilson brought the judges to tears with her story of growing up as the daughter of traveling ministers and using her faith to keep strong even in the most difficult times.
Season 17 seems to have made it a point to begin by highlighting Christian talent, but "American Idol" has long had a strong Christian presence. Season Eight contestant Scot MacIntyre was an open and devoted Christian. Chris Daughtry's songs have appeared repeatedly on Christian charts. Christian celebrities Jennifer Hudson, Colton Dixon, Mandisa and Danny Gokey all appeared on the show. Season two winnerRuben Studdard has made a name as a gospel singer. Most notably of all, season three winner and superstar Carrie Underwood fought with the recording company to ensure that her first single was nothing other than "Jesus, Take the Wheel."
Culture, especially TV shows and movies coming out of Hollywood, has become increasingly hostile toward Christianity. As such, it is good to see that one place remains for Christian talent to shine and reach a wider audience.