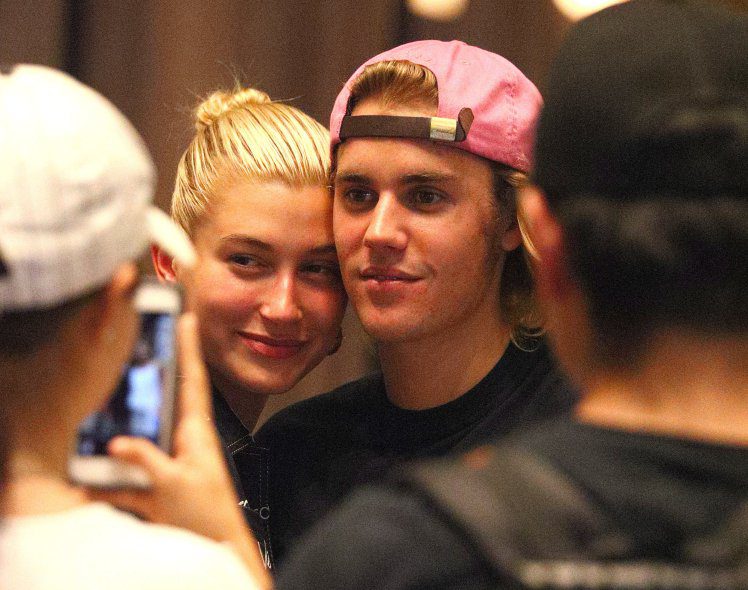 Beliebers everywhere are saddened by the news that their favorite singer is officially off the market. Justin Bieber is reportedly engaged to Hailey Baldwin, the daughter of actor Stephen Baldwin. Justin and Hailey have both been noted for being outspoken about their Christian faith. They are both members of Hillsong Church and each have faith-based posts on their Instagram accounts. Bieber's links to a video of Hillsong Worship's "I Surrender," and Baldwin has repeatedly posted Bible verses on her page for her 13 million followers. She also recently retweeted a video that showed the staff of a hospital praying for their patients.
Despite being raised an evangelical Christian with an outspokenly Christian father, Hailey Baldwin has said that she is "not the poster child for Christianity" and that she believes in a relationship with God instead of a "set standard of rules" for religious expression. She has, however, been questioned about her faith repeatedly in interviews. "Not everybody is going to believe in the God that I believe in," Baldwin said, "But it's something that I'm not afraid to share with people because I know how it inspires me, how it positively affects my life…If you don't like it, no one is saying that you have to follow what I follow, but I should be free to talk about what I want to. I think that God kind of put me in the place in my life to not be quiet about it, not be quiet about Him, but to reach people and to inspire people."
Baldwin has also not been shy about sharing her personal struggles with the internet. "Everybody my age struggles with insecurities," she said. "So take that and multiply it by 7 million people. There are people much older than me saying horrible things, who have no business paying attention to what a 19 year old does. It's not the best feeling in the world. But it comes with [a modeling] job, so you just have to accept it and move on."
Hopefully the young model and music award show host will find steady support in her new fiancé, given that both of them understand the pressures of fame and how it affects those who skyrocketed to stardom at such young ages.