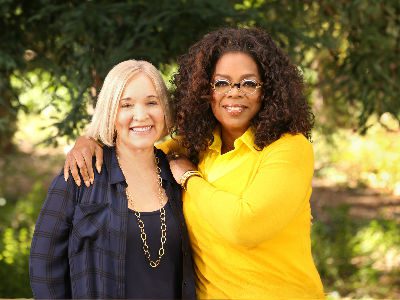 At the 2018 Golden Globes, Oprah Winfrey won the Cecil B. DeMille Award. Her speech had Hollywood's upper crust on its feet cheering, and some of her diehard fans were calling for the celebrity to run for the nation's highest office in 2020. Winfrey said that her friend, Gayle King, urged her to consider throwing her hat in the political ring.
Despite the calls of Hollywood stars and some fans for her to run for office, Winfrey has repeatedly said that she has no intention of running. She said that she felt she had to at least consider the idea due to how many people were talking about it. "I had people–wealthy, billionaires–calling me up and saying, 'I can get you a billion dollars. I can run your campaign,'" Winfrey said. "[Those calls] made me think, 'Am I at least supposed to look at the question?'"
Winfrey said that she turned to her faith for answers. "I went into prayer," she said, "[And I said] 'God, if you think I'm supposed to run, you gotta tell me, and it has to be so clear that not even I can miss it.' And I haven't gotten that."
Before the Golden Globes firestorm, Winfrey had never considered entering the political ring. "I've never in my life ever imagined that I would be in politics," she said. "No, no, no, no, no, no." When rumors persisted that she was considering a presidential bid, Winfrey restated that she was not planning to run. "It's not something that interests me," she said. "That's not for me."
Much to the disappointment of Winfrey's fans, God is the only thing that could change her mind about running for president. "I've never looked outside for other people to tell me when something, when I should be making a move," Winfrey said in an interview with 60 Minutes. "And wouldn't I know. If God actually wanted me to run, wouldn't God kinda tell me? And I haven't heard that."
Despite Winfrey's repeated denials of a presidential bid, the rumors continue to abound. Some have even argued that 2020 should feature a Winfrey-Hanks ticket, but Winfrey has never changed her story. She does not intend to run for president in 2020. She would prefer to continue to "see other people in their purest moments of joy" rather than enter the mud fight of politics.