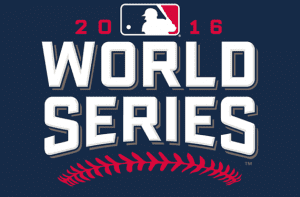 Two of baseball's longest championship droughts is about to end.
The Chicago Cubs and the Cleveland Indians will face head-to-head at the World Series on Tuesday, October 25th. The Indians are looking to seek their first World Series title in 68 years, the Cubs haven't won it all sine 1908.
Cubs fans are already celebrating the historic event. About 300,000 fans gathered in the streets outside of Wrigley Field for hours after the Cubs beat the Los Angeles Dodgers, 5-0, in Game 6 of the National Championship Series, securing their spot at the World Series.
The Cubs were deemed World Series favorites since opening day. The Cubs topped the majors with 103 wins to win the NL Central, then beat the Giants and Dodgers in the playoffs.
The Indians are embracing their underdog role in the World Series.
"We believe in each other," first baseman Mike Napoli said Sunday. "We believe that if we go out there and play the game the right way, play as a team like we've done, we can win a game on any night. We've shown in the past two series we can't be taken lightly. We play as a team. We're a confident group."
Many of the Indians watched the Cubs as they played on Saturday and found themselves rooting for the Cubs to win. The more the group thought about a Cleveland-Chicago series, the more they pulled for the Cubs to get to the World Series.
Napoli can't wait for it to get started.
"The Cubs have a lot of history. We have a lot of history," he said. "The big things are the droughts. That's why I wanted it to be us versus them because I think it will probably be the coolest thing ever to be a part of that — going to Wrigley on the road to see that atmosphere. That's something I live for."