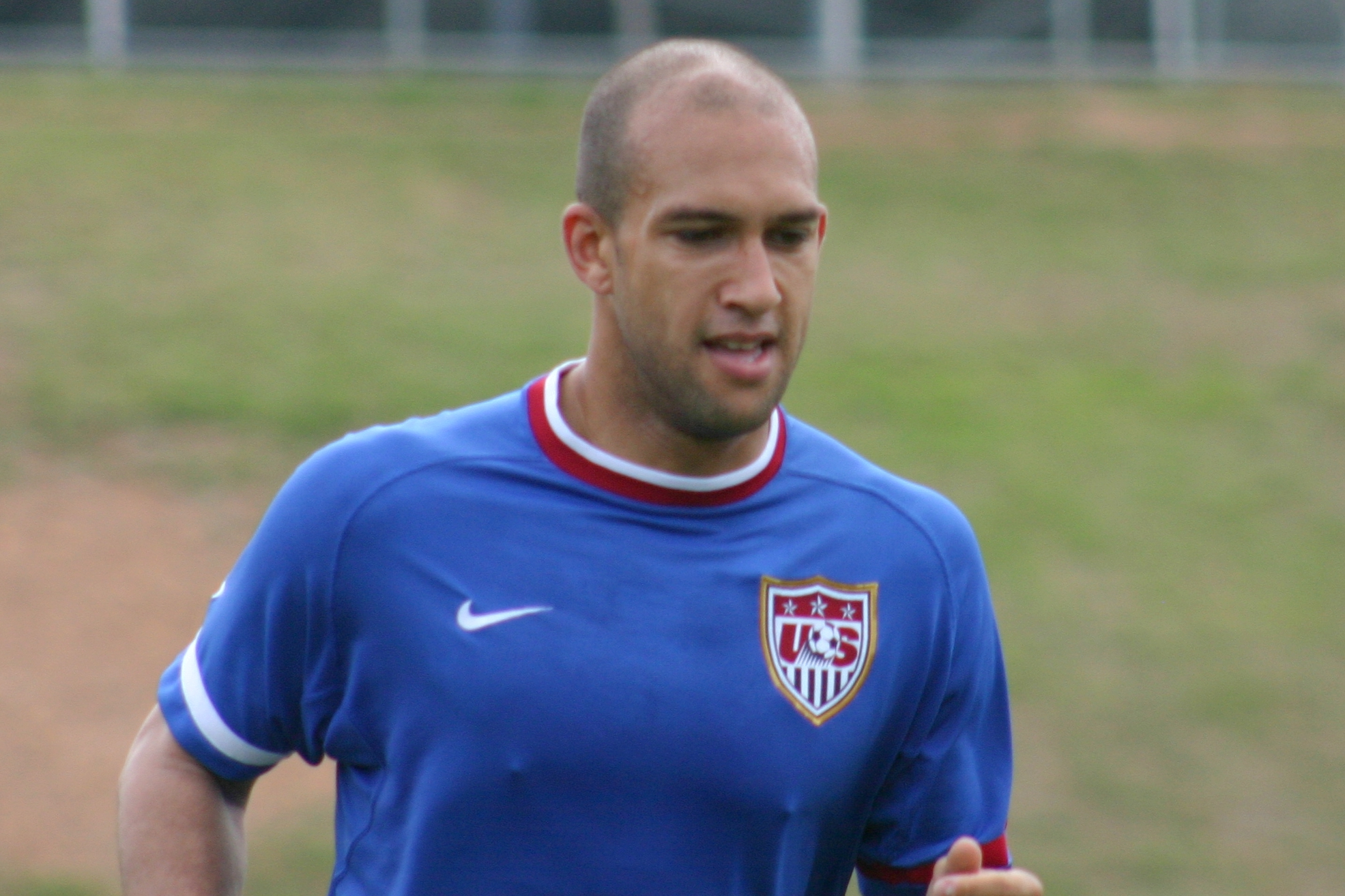 I am trying to get into watching the World Cup. Really, I am, but let's face it, I didn't even make it all the way through "Invictus," even though I have watched "Hoosiers" and "Remember the Titans" dozens of times. But I am not giving up and I am going to keep on trying to understand the world's love affair with this game, especially after the United States beat Algeria yesterday to move forward to something called the knockout round. So I decided the best way to start getting fired up about Team USA's chances in the tournament would be to find out a little more about some of the players on the team. And I am glad I did. Who knew that Team USA had so many outspoken Christians on it? Well, among many other people, the Baptist Press is aware of it and they are doing extensive coverage of the World Cup, including interviews with Christian athletes as well as coverage of Christian ministry opportunities on the ground in South Africa. In fact, I almost feel inspired now to watch the World Cup because one particular athlete's story has captured my attention.

The inspiring story that has interested me the most is goalie Tim Howard's testimony. Howard has Tourette's syndrome that went undiagnosed for several years. In numerous interviews, Howard has been transparent about both this medical condition and about how faith has helped him deal with it. Specifically, he credits the example of his grandmother's faith in showing him how to "experience peace" even with the difficulties of this disorder.
Now, playing with injured ribs, yet hoping to help keep the U.S. on its winning streak, Howard has said, "I'm certainly just a vehicle for Christ …and the Spirit moves me in miraculous ways — that's from dealing with Tourette's syndrome to the pressures playing on a level like this and in England in the Premiere League. I just try to rely on faith."
His positive view on his life on and off the field has given me the renewed determination to stick with Team USA and become a new member of Team Howard.