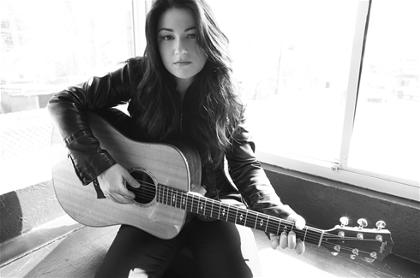 What a bonanza tonight should be for Christian music fans. Late night, Amy Grant will be talking about her first album in six years on ABC's "Nightline," while on CNN at 9 p.m., Larry King interviews Jennifer Knapp, the Christian singer who announced her own return to recording after seven years away with the announcement that she is gay.

With Knapp on King will be Clay Aiken, the "American Idol" contestant who admitted in 2008 what everbody seemed to know during his rise to fame in "Idol's" second-season, former National Association of Evangelicals president Ted Haggard, who lost his post because of a gay-sex scandal, and the evangelical pastor Bob Botsford, who criticized Knapp in
a recent blog post
.
A more balanced and informative show would feature Amy Grant with Jennifer Knapp. I don't know that Grant has anything in particular to say about homosexuality. But I'll wager that she, like many industry people in Christian Nashville, has a gay friend or two, churched or unchurched. She, or nearly any music star, could offer a perspective on homosexuals that King's show will almost certainly miss.

Botsford, pastor of the Rancho Santa Fe, Calif., outpost of the Horizon network of evangelical churches, says in his post that "God abhors any form of sexual sin, be it premarital sex, adultery, prostitution, or homosexuality."

Perhaps, but Christians treat homosexuals differently in practice. Gay people are welcomed into the best, most faithful homes in Nashville, and Knapp's announcement that she is "a normal human being who's dealing with normal, everyday life scenarios" in the context of a same-sex relationship didn't exactly earn her immediate ostracism. Christianity Today's response was to publish a long, unrepentant interview with Knapp, who has just come off a tour with fellow Christian artist Derek Webb.
Nobody in Nashville is ready to champion Knapp's cause. "It should be about the music, not making a statement," says an insider who has followed Knapp's career closely. But hip young evangelicals are edging toward acceptance, and that is the real story.