<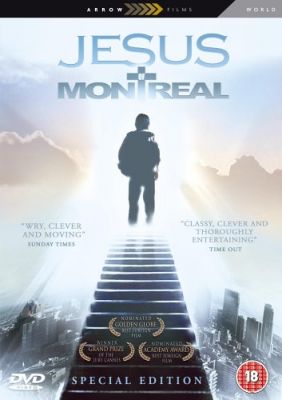 I was recently faced with the challenge of selecting the top ten Christian movies of all time for Beliefnet. As I scoured back through my movie archives, I came across many more movies that I wanted to share with Beliefnet readers that didn't quite make that top ten list. So I have created a new category – one for those more obscure movies that are decidedly Christian in theme or character but were not exactly blockbusters or Oscar winners. Here are seven movies that depict Christianity in some form thatyou should go and rent immediately. Of course, if you think of a Christian-themed movie I might not have seen and should, be sure to recommend it in the comment box!

Brother Sun, Sister Moon:
This is a decidely 60s , hippified take on the life of Francis of Assisi and how he went from spoiled rich boy to impoverished saint. Acclaimed director Franco Zefferelli's unique slant on the events of the saint's life serves up some spiritual insight as well as providing a great metaphor for the disenchantment and soul-searching of an era.
The Passion of Joan of Arc:
The tortured life of this woman-child who was burned at the stake is filled with dramatic possibilities and they are all poetically and masterfully captured in this silent, black and white, French film. Yes, I know it sounds like I just listed three reasons to not watch this film, but give it a chance.
Wide Awake:
M. Night Shyamalan's directorial debut gets no respect, often looked at as too sentimental and not as clever as "The Sixth Sense", but I really love this story about a boy who searches for evidence of God after his grandfather dies.

Jesus of Montreal: The conflict between art, faith, and politics intersect in an unforgettable way in this complicated, contemporary twist on a passion play gone wrong.

A young man is hires to reinvent Montreal's annual passion play and faces persecutions – as well as spiritual questions – of his own.
Lars and the Real Girl:
This movie about a troubled young man and his blow-up doll is memorable for Ryan Gosling's performance, but it makes this list because it is one of the best portraits of a church community on film ever.The calm,unconditional love they show him as he journeys through grief is a gentle reminder of the fragile nature of all of our souls.
Stevie
One of my favorite documentaries ever, this is a smart portrayal of faith because it tells a story of one man who risks investing in Stevie's life even when the results don't end up like he had hoped. Filmmaker Steve James documents his attempts to reconnect with a boy he had mentored years ago, only to find Stevie's life has had many hardships since they last met. It's also an incisive look at the foster care system and the justice system in our country.
The Big Kahuna:
Perhaps a controversial choice for the top slot on this list, but this movie about two cynical traveling salesmen and their conversation with a younger, devoutly Christian man who is new in sales. Their searing conversations are a great examination of the meaning of life and how innocence and faith can trump bitterness and hopelessness.