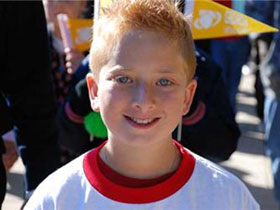 Meet the kid who beat out Michael J. Fox, Youtube sensation Jill and Kevin, Captain Sully, and more of the year's most inspirational people to win Beliefnet's annual award.

Zach Bonner, a 12-year-old committed to helping homeless kids, is the winner of Beliefnet's Most Inspiring Person of the 2009 Award. Read more about this amazing, self-motivated boy who started doing community service at age six
in our Q&A interview.
Congratulations Zach!
.