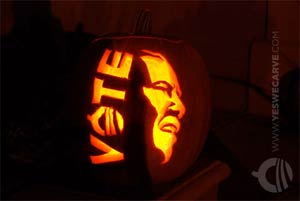 Where passion and politics meet…pumpkins.
You gotta love Los Angeles. As a recent transplant from New York, I'm constantly amazed by the parade of human…um…innovation. LAist, a daily online publication about life in L.A., shared a new election-themed site called–wait for it–"Yes We Carve."
Cute, guys. But is anyone else going to be really happy when this election is over??