I spent years being intrigued by women's Second Acts or reinventions profiled in the media.
These great stories of self-empowerment.
Women seizing the day and going after the life they've always wanted.
While I haven't lost my lust for them I believe labeling them Second Acts is a misnomer.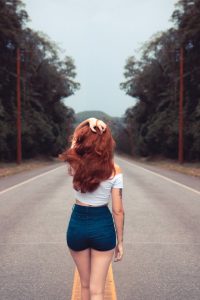 It's not a Second Act.
It's not a reinvention.
It's not a career or life makeover.
It is our First Act.
It is resurrecting who we have been all along.
#WomanResurrected
What I call our 'Once Upon a Time Story."
Each of us has one.
The little child we were born to be.
And the young girl who faced the wild world to begin her path in life.
It's not so much about reinventing who we are but more about re-establishing who we've have been all along.
Who God created us to be.
The dreams placed in our hearts.
The nagging whisper which calls us to achieve something we feel deeply intended for.
The desire to pick up a paintbrush, teach, do missionary work, tend to the sick and more.
It is the personal resurrection necessary to fulfill our intended purpose.
It isn't a chance at a second life or dream. It is far more powerful than that. It is acknowledging I am a child of God and I intend to be who He created me to be. I deserve to resurrect the most precious parts of who I am. I deserve to resurrect my God-given gifts and instincts. I deserve to create the life and career I want.
I deserve to take the experiences, adversity, and joy life has presented me with and build upon them. I deserve to rise above challenges and grow and evolve as the person I was originally created to be.
Not hold onto unfortunate circumstances which threaten to change rather than enrich who I am.
I will emerge out of these depths, keep what is necessary, shed what is not, and resurrect who I am.
These are not the Second Acts of women.
These are the stories of strong women who reclaimed who God intended them to be.
I know because I am one of those women.
I am a woman resurrected – #WomanResurrected.
And make no mistake about it…
Every woman deserves to be.
Follow me on Instagram @colleenorme
#WomanResurrected
Facebook @Colleen Orme National Columnist
(Photo Courtesy of Pexels)
Twitter @colleenorme
E-mail: Colleen.Sheehy.Orme@gmail.com