Our suffering will be unlike many and like others.
Human beings come in all shapes and sizes much like our respective pain.
It will vary for each of us.
However, we will all suffer.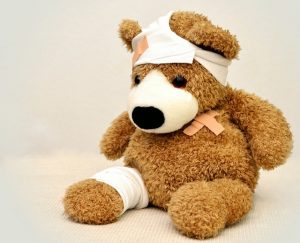 There will be times when the world seems unkind. When God couldn't seem farther away. When friends turn to foe. When worries are greater than wisdom. When appreciation turns to desperation.
When hope is replaced by hopelessness.
And these valleys will vary in depth and duration.
They may be large or small, fast or slow, minor or massive.
They will require more than we believe humanly possible.
And they will bring waterfall tears, heart cramps, body aches, soul-seeking, and massive emotional swelling.
They will shock us by demonstrating a strength, resilience, and bravery otherwise buried deep within us until they were asked to come out and play.
But most importantly pain will require growth.
Suffering demands spiritual and emotional evolution.
All of these experiences lead us toward our purpose.
They are the intersection of our pain and our gifts.
How we are uniquely destined to contribute to the world.
The individual who lost a spouse tending to another who shares the same grief. The person who fought their way out of depression who now shares their story to bring light where there was darkness. The victim who now is an advocate. The defeatest who now inspires.
Only God knows the origin of our pain and purpose.
It's up to us to decipher the path he is leading us towards.
Impossible at first.
Adversity is uncomfortable, change frightening, financial instability overwhelming and loss incomprehensible.
But spirituality is the antidote to the emotional malady.
A profound belief God has led us to a darkness he will, in turn, lead us out of.
As human beings, we will fall short. We will kick and we will scream. We will blame others and we will beat ourselves up. We will become disillusioned. We will become depressed. We will be angry and then grow angrier. We will feel sorry for ourselves and we will feel victimized.
And we will feel hopeless.
Which means we must rely on God more and our fears less.
A nod to Proverbs 3:5-6 – Trust in The LORD with all your heart and lean not on your own understanding. In all your ways acknowledge Him, and He shall direct your paths.
The struggle is real.
Life is a glorious roller coaster.
We click up the rails in joyful and trepidatious anticipation, we scream with delight, race down the hills and around the corner and down again.
Our hearts alternating butterflies, bliss, worry, fear, adrenaline, and a need to hold on.
We can't have one without the other.
We will all suffer.
The hope is that pain makes us better people rather than different people.
Follow me on Facebook @Colleen Orme National Columnist
(Photo Courtesy of Pexels)
Instagram @colleenorme
Twitter @colleenorme
E-mail: Colleen.Sheehy.Orme@gmail.com