We don't really believe it's okay to take time for ourselves.
We want to believe it. We want to invest in ourselves. We want to let our individual heart soar.
But down deep there seems to be something selfish about it.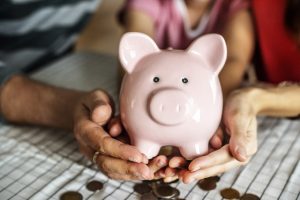 Nothing could be further from the truth.
Still, it's just so difficult to invest in our own individual piggy banks.
However, the world becomes a better place when each of us dedicates ourselves to our own unique gifts, purpose, and vision.
And as the first quote below indicates, it will only enhance our entire world.
"Investing in yourself is the best investment you will ever make. It will not only improve your life, it will improve the lives of all those around you." – Robin S. Sharma
"The more you love yourself, the less nonsense you will tolerate." – Unknown
"True power is the realization that you are your own healer, hero, and, leader." – Yung Pueblo
"It's not your job to like me. It's mine." – Unknown
"If you're searching for that one person who will change your life, take a look in the mirror." – Unknown
"Loving ourselves works miracles in our lives." – Louise L. Hay
"Your greatness is limited only by the investment you make in yourself." – Grant Cardone
"Every moment of one's existence, one is growing into more or retreating into less." – Norman Mailer
"Ultimately, there's one investment which supersedes all others. Invest in yourself." Warren Buffet
"Falling in love with yourself doesn't make you vain or selfish, it makes you indestructible." – Unknown
"Your vision will become clear only when you look into your heart. Who looks inside awakens." – Carl Jung
"You are very powerful, provided you know how powerful you are." – Yogi Bhajan
"It's not about finding the right people. It's about finding yourself." – Unknown
"Beauty begins the moment you decide to be yourself." – Coco Chanel
"Taking care of your inner, spiritual beauty. That will reflect in your face." Dolores del Rio
"You'll never find peace of mind until you listen to your heart." – George Michael
"No matter what people think of you, always keep singing your own song." – Unknown
"Taking care of yourself doesn't mean "me first." It means "me too." – L. R. Knost
"Never seek your importance through the standards of the world. Know your worth." – Unknown
"Self-care is giving the world the best of you, instead of what's left of you." – Katie Reed
The last quote above accurately portrays why you are worthy of all manners of investment.
Emotional, spiritual, physical, financial, and time.
You just need to believe it and break open your individual piggy bank.
Follow me on Facebook @Colleen Orme National Columnist
(Photo Courtesy of Pexels)
Instagram @colleenorme
Twitter @colleenorme
E-mail: Colleen.Sheehy.Orme@gmail.com