When I was a baby my family experienced a house fire in the home my parents were renting.
Moving would be complicated. The strain of my dad's drinking was shifting the financial burden to my mother. And they did not have the money to put down on a house. Therefore, my mom did what she always did. She turned to her faith.
She made a promise to God.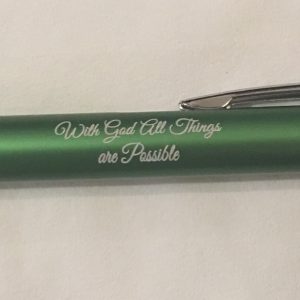 If they were able to purchase our house she would put a Sacred Heart statue on a shelf along with a weekly sweetheart rose.
The developer of the community ultimately allowed my mother to pay the deposit over a period of time. So up went the shelf in our dining room as well as the accompanying bud vase.
Over the years and many dinners, we would often joke with our mom she was falling down on her deal as there were no longer the freshest of roses sitting on that shelf.
My ex-husband had long ago said there was no longer any savings or retirement. That it was all gone, but I had not anticipated him being in contempt as soon as our divorce finalized and my credit being severely damaged once again.
No one would rent to me.
So like mother like daughter…
I made a promise to God.
But initially, I must admit I wasn't sure what that promise would be. The Sacred Heart statue was out. That was my mom's promise. And having had an uncle a priest I already have quite a bit of other religious items in my home.
And of course, I write about God and faith.
Quite a conundrum I found myself in.
What could I possibly promise to God if he would just help me find housing?
And then it hit me.
I would have "With God All Things are Possible" inscribed on pens.
I would discretely leave them when I signed a bill in restaurants or coffee houses or at the counter of the bank and post office. Essentially any place I could leave them undetected.
My hope?
They would ultimately travel towards strangers who might come upon them at just the right time.
These past five years, had I gone to sign a bill and read that inscription it would have felt comforting. A sign all things will get better and what author SQuire Rushnell would refer to as a Godwink.
My boys and I along with my nephew and his girlfriend set about leaving the first pen. We finished our meal and once the waiter left the table, I signed the receipt and placed his pen on the table and put mine in his folder.
"Aunt Colleen," says my nephew. "But you won't ever hear any of the stories of how these pens touch people's lives."
"I know," I reply. "In many ways, that's the point. To silently reach people who need faith and inspiration."
It wasn't long before I was also giving pens to a few friends and family. Much to my surprise, many would ask for another to give to someone who was experiencing a hard time or would simply love them.
Since I signed that first bill, the pens have taken on a life of their own.
And induced some very funny stories in more ways than one.
Including waiters chasing me down because they fear I have mistakenly left the pen since it's far too nice.
It became a challenge to succinctly explain I intentionally left God behind.
That I made a promise.
Because like mother like daughter.
Follow me on Facebook @Colleen Orme National Columnist
(Photo Courtesy of Pexels)
Instagram @colleenorme
Twitter @colleenorme
E-mail: Colleen.Sheehy.Orme@gmail.com