I have a secret.
One I could never force myself to pound out on these keys until I felt the tide turning.
It was in the infancy of this unraveling of a marriage process. I remember the exact moment. I know just where my youngest baby stood when he uttered those words.
"You're different," he said.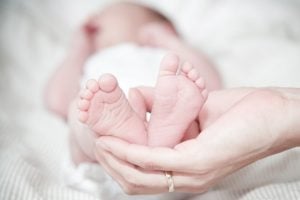 I stopped midway up the staircase with my head barely able to shift his way. When I caught my breath I gazed back down at him. That's all I did. No words would utter out of my mouth that day.
The truth?
I couldn't bring myself to ask him why.
I could not bear to hear out loud how I had changed in his worldview.
My children know two different mothers.
I have come to accept my youngest son and my older two boys are not being raised by the same person.
I started out feeling like I was doing this motherhood thing beyond perfection. I was prepared, organized, and never late. I was loving, patient and always available.
And then…
I was a divorcing mother of three stressed out and behind the eight ball.
It's been a challenge to acknowledge I can't be the 'perfect, ideal, consummate, immaculate, and unblemished' mother to my youngest son.
That I can't show up in his life exactly the way I did for his older brothers.
I want to go back in time.
I want him to recognize me again. I want him to know the good mother. The ideal unblemished one.
The one who made fewer mistakes.
The one who laughed constantly.
The one who was patient.
The one who didn't over-talk, overcompensate or over-explain.
I want to tell him he deserves better.
That he is perfect in every way a mother knows her child is.
I want him to know I thought like so many parents before me I would do better. I would be the fairy tale mother. I would overcome the odds.
But the intersection of God and human beings proved a bigger plan despite my overwhelming motherly love.
And for whatever reasons my children would each receive a different part of me.
In my case it was divorce, in another mother's world, it could be the death of a spouse, a sick or lost child, the loss of income or any other type of catastrophic life event which disrupts a mother's purest intentions.
We are the mothers who find ourselves on a 'different' staircase.
Waiting for the tide to turn.
We are the ones who know we can't go back in time.
Who had no idea motherhood would one day be interrupted.
Who realize we can only look upward for answers.
Who understand God does eventually roll the tide back in again and every wave restores. Two different moms gradually morph back into one. The water ultimately cleansing the grief, the stress, and the uncertainty, which forced us to be temporarily 'different' or to grow in unwanted directions.
I want my children to recognize me again. The good mother. The blemished one.
The one who wanted desperately to be the perfect parent.
Who instead, was given perfect kids.
Follow me on Facebook @Colleen Orme National Columnist
Photo courtesy of Pexels
on Twitter @colleenorme
on Pinterest @colleensheehyorme
E-mail: Colleen.Sheehy.Orme@gmail.com