There is no magic litmus test for whether or not a marriage can be saved.
Relationships come in all shapes and sizes.
Some miraculously survive affairs, addiction, and other serious afflictions.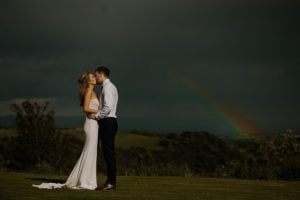 Why do some endure while others do not?
It's simpler than it appears.
We can't control other people.
It takes two beings to resuscitate love.
You can't make an individual want to resolve conflict, respect you, communicate better, stop cheating, drinking, stop being controlling, being a workaholic or more so much more.
A rescued marriage is the result of two responsible people consciously choosing to devote themselves to one another. 
This is the first action which, therefore, requires subsequent actions – getting emotionally healthy, turning to God and spirituality, breaking bad habits, assessing values, overcoming addiction, improving respect and communication and more so much more depending on the situation and the counseling and steps necessary.
These are the two shockingly simple components necessary to save a marriage: The actual number two (2) and the steps which actualize and accomplish a renewed and greater love. 
I know you may be thinking I should include faith as the third component.
There was a time I may have thought the same.
I prayed and prayed for years. 
I prayed God would give me a miracle and save my marriage and my family.
The problem?
My husband had his own free will and he made his own choices.
Therefore faith alone can't induce another to act the way you wish they would. 
However, in my circumstances, I was relentlessly devout.
With God All Things Are Possible.
In fact, one day on the way into church I asked my children to pray for a miracle. My boys were tired and had given up and actually fought me. A surprise since they too possess great spirituality.
But sometimes children are wiser than adults.
I was spiritually and emotionally tenacious.
I took my faith and my vows seriously.
I pressed on and they relented.
We said a quick prayer their dad would find himself in a better place and healing would come to our entire family. Some of what happened in my relationship was witnessed by my children and they had encouraged me to leave sooner than I did.
Unbelievably, the sermon was about miracles!
I, ever the believer in signs knew the long overdue day was coming and my marriage and family would be restored.
It never happened. 
What I learned in counseling is we must have faith but we must also be responsible for the choices we make.
It is most assuredly the right decision to attempt to save a marriage.
To give it the good ole college try.
But not when you are repeatedly shown the individual you are with is not interested in saving it too. 
This is when we become susceptible to entering into an emotionally endangering space because we begin to believe one person alone can save a relationship which by definition is a body of two.
When a person repeatedly behaves badly or shows no desire to choose their spouse it's time to move on.
Repeatedly being the emphasized word.
It is a time for increased personal boundaries and self-protection.
It's time to arrive at a destination where we no longer allow another individual to continue to hurt and damage us.
In other words, we can't rescue other people because they have free will.
As much as we convince ourselves we can or as much as we pray.
It will eventually cause our own destruction.
What we can do is instill the type of self-protection and boundaries which remove us from a bad situation. We can work on ourselves. We can pray for our spouse to get the help, counseling, or the change we hope they receive.
And when you really reflect upon it…
Why would we want to beg someone to choose us?
If we are begging we are already alone.
And…
It takes two beings to resuscitate love.
Follow me on Facebook @Colleen Orme National Columnist
Photo courtesy of Pexels
on Twitter @colleenorme
on Pinterest @colleensheehyorme
E-mail: Colleen.Sheehy.Orme@gmail.com