I have always placed an amazing value on friendship.
It's one of the reasons I had a hard time leaving any man or woman behind. 
If I love you it generally means I love you for life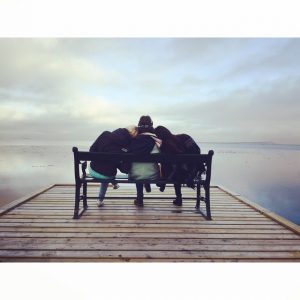 As we know, divorce taught me otherwise.
You do in fact, have to leave many behind but in that transition those who remain gain an even greater significance.
It's somewhat extraordinary to recognize those who find you too valuable to lose. 
And who help you keep your footing on the days you feel you're losing ground. 
My high school, college, and adult besties, aka, blessings have taught me these seven things about the best friendships during one of my worst times.
They're never going to make you feel conflicted, they're going to make you feel supported.
They will like the spouse who doesn't treat you well even less because they love you even more.
They are your champion and recognize your worst and remind you of your best.
They alternate between the forefront and the shadows deciding which is necessary.
They're loyalty rivals that of only our four-legged friends. 
They are a constant in love and life and express your value. 
They reinforce and return the love you lose while letting go of another. 
Follow me on Facebook @Colleen Orme National Columnist
Photo Courtesy of Pexels
on Twitter @colleenorme
on Pinterest @colleensheehyorme
E-mail: Colleen.Sheehy.Orme@gmail.com