I just had lunch with one of my fav people from high school.
As is customary in my column I will give her an alias. A name to protect the innocent. I will call her "Aurora' because she sincerely sends out good vibes. There is a profound radiance about her.
It is so great to catch up with her.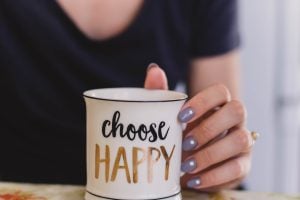 It feels even greater to be taking life 'off hold.' 
I know it sounds like just a lunch but these are the little things I have let slip through my fingers these past years. When your problems grow your world shrinks. You deal with what you need to deal with. You 'get by.' You don't really live life the way you once did.
You become consumed and sadly consumption is a solitary space. 
There is a selfishness which accompanies unhappiness and a selflessness which accompanies joy.
Therefore, it feels great to be re-claiming the space where joy resides.
As 'Aurora' and I chat she notices I keep repeating the same comment….When I got my power back.
Of course, I recognize I do this. I tend to speak in the 'before and after of me.' The girl who lost herself in another. The one refusing to let go of her relationship and hence, her family. So I remained while I allowed myself to be emotionally chewed up and spit out.
"You never lost your power," says Aurora. "It was in you all along, saying 'let me out, let me out, let me out."
Her words are authoritative and compelling not to mention insightful. 
I believe her.
They remind me of something the marriage counselor once told a disillusioned girl who did not ever believe she would find her way back to who she was.
"Colleen, once a caring person always a caring person. You wore rose-colored glasses and they are now just temporarily black. The pendulum has shifted but it will find its way back to the center."
I'm not sure why I became the 'before and after of me.'
Of course, there is the obvious, I lacked boundaries, self-protection was a pleaser and a fixer and enabler. These are the things you learn in marriage counseling. The attributes which can also result in deficits that bring you closer to this place called conflict.
Yet, I had been those things my entire life and there had not been a before and after until my marital problems. 
Deep down I think it was when I attached the behavior of another person to myself. As if I was somehow responsible for his choices. They were his decisions to make. I should have allowed them to remain with him. They should not have impacted or influenced my own self-esteem.
The good news?
At our core, we remain the people God and our foundation created us to be. 
No human being or event can rob us of who we rightfully are.
It's still inside of us. 
Screaming 'let me out, let me out, let me out.'
Follow me on Facebook @Colleen Orme National Columnist
(Photo courtesy of Pexels)
on Twitter @colleenorme
on Pinterest @colleensheehyorme
E-mail: Colleen.Sheehy.Orme@gmail.com