There is nothing more joyful than the holidays surrounded by the ones we love.
But life is an ebb and flow and inevitably we suffer loss or relocations or relationships end and more..so much more.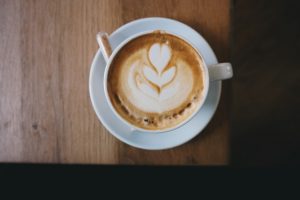 And what was once a day of exuberant thanks and holiday folklore can feel lonely. 
The following are 15 Quotes to Comfort and Inspire During Difficult Holidays:
"…And to wake up knowing God is on my side…is enough."
–Author Unknown
"I choose joy…I will refuse to see any problem as anything less than an opportunity to see God."
–Max Lucado
"Darkness must pass. A new day will come and when the sun shines it will shine out the clearer."
–J.R.R. Tolkien
"I have too many flaws to be perfect. But I have too many blessings to be ungrateful."
–Zig Ziglar
"I'm thankful for my struggle because without it I wouldn't have stumbled across my strength."
–Lookupquotes.com
"In the New Year, never forget to thank your past years because they enabled you to reach today! Without the stairs of the past, you cannot arrive at the future."
–Mehmet Murat Ildan
"I write about the power of trying because I want to be okay with failing. I write about generosity because I battle selfishness. I write about joy because I know sorrow. I write about faith because I almost lost mine, and I know what it is to be broken and in need of redemption. I write about gratitude because I am thankful – for all of it.
–Kristin Armstrong
"At the end of the day, I am thankful that my blessings are bigger than my problems."
–Author Unknown
"It is not the strength of the body that counts, but the strength of the spirit."
–J.R.R. Tolkien
"You're never without hope because you're never without prayer."
–Max Lucado
"Being positive in a negative situation is not naive. It's leadership."
–Ralph Marston
"We read to know we are not alone."
–William Nicholson
"You change your life by changing your heart."
–Max Lucado
"I will not walk backward in life."
–J.R.R. Tolkien
"To pray is to let go and let God take over."
–Philippians 4:6-7
Follow me on Facebook @Colleen Orme National Columnist
on Twitter @colleenorme
on Pinterest @colleensheehyorme
E-mail: Colleen.Sheehy.Orme@gmail.com
www.colleensheehyorme.com
(Picture courtesy of Pexels)