I once had a big dream. 
To be a writer.
My mother, on the other hand, believed writing was akin to acting.
Business would be a far more sensible major.
So off to college, I would go to learn the practical field of business.
I remember sitting at my desk those first few days in the hills of Scranton, Pennsylvania and scribbling my thoughts on the paper in front of me. My college roommates would be forced to read and listen to a plethora of my contraband musings.
I graduated and found work. Yet, at night I would still find myself pounding the keys of the typewriter.
I would submit a few pieces, get the standard rejections, stop for a few months and then repeat again.
Somehow convincing myself every rejection was a harsh and final truth rather than a stepping stone.
I would repeatedly question whether or not I was meant to be a writer. 
I would try and suppress my passion with each and every rejection letter.
I would pray for the grace to no longer have this somewhat unrealistic dream.
But the dream would never leave me.
There came a point, despite securing an agent and having manuscripts make it through multiple reviews on blind submissions when I still believed it was time to surrender. The publishing industry is what I refer to as an 'elusive and exclusive' world. An arena with far more rejections than praise and one where the odds are quite frankly against you.
And then…My bells and whistle moment.
I sat before the computer which now replaced my typewriter to open the e-mail which replaced my mailbox. My work would be featured in Washingtonian Magazine. It would be both validation and the realization of a dream. The Washingtonian not only an esteemed publication but Washington, D.C. the seventh largest media market in the country.
I tell my children I wasn't a Pulitzer-winning writer, I didn't get lucky, and I didn't know anyone. I simply defied the odds in an otherwise odds against you industry because I never gave up.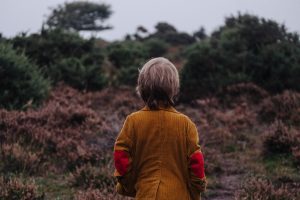 My son has a big dream.
It too involves an 'elusive and exclusive' industry. He needs to defy a tremendous ratio of odds.
I tell him what I wish I had been told.
God does not make mistakes.
Do not let life confuse you. Do not be filled with doubt upon rejection. This passion quells inside of you for a reason.
God made that deposit in your heart.
It is tied to your purpose. 
No person can stop it. No odds can deny it. No doubts can prevent it.
Do not give into that confusing space where life getting in the way makes you question it.
Go out and show the world who you are. 
Because God does not make mistakes.
(Photo courtesy of Pexels)
Follow me on Facebook @Colleen Orme National Columnist
on Twitter @colleenorme
on Pinterest @colleensheehyorme
E-mail: Colleen.Sheehy.Orme@gmail.com
www.colleensheehyorme.com