Let's face it, it's tough to beat the devotion of our 'fur-legged' friends. It's part of the reason the world has a profound love affair with dogs.
Dogs simply know exactly how to love us!
I mean, it makes sense! They score extremely high in superior relationship qualities. Who wouldn't crave the stellar traits of unconditional love, loyalty, affection and attentiveness, right?

It's sort of makes it confusing that WE actually teach THEM how to do things. Maybe it should be the other way around. You know, the dogs barking (sorry had to do it) the relationship commands.
There are a lot of articles which have been written about these 'pooch preferable' qualities. The obvious reasons modeling our choice of significant other after our 'perfect pup' is completely logical.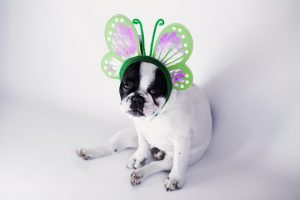 But what about the not so apparent indicators that our spouse can't possibly compete with our dog????
1. They only have eyes for you:

Well, and the occasional squirrel or deer, but for the most part, you are the most excited they get all day long. Who could ask for more? Certainly worth tolerating a little 'wild animal ADD' for this type of commitment, wouldn't you say?
2. They will go pretty much wherever you want:
Shopping?? No problem! They're up for it. Just don't leave them too long, but that's a super easy concession. Coffee? Again, they're in!
The park, your friend's house or the beach?? Get out! They won't only beat you to the car, they will try and drive you there. Of course, later they will concede and ride shotgun instead. As long as they can navigate by hanging their head out of the window.
3. They love everything you make:
No more excess worry over meal prep, they can't wait to eat your cooking! In fact, they will beg (sorry had to do it again) for seconds possibly thirds. They may even like your cooking so much they will sit next to you while you finish yours. Hoping for just a morsel of that fine homemade meal to fall to the ground.
4. They take up way less room on the bed:
Okay, so there may be a few Great Danes and Irish Wolfhounds that break this rule, but they're worth it.
Other than that, your pooch will be thoughtfully conservative about how much actual mattress space they inhabit. At times, they will be so incredibly selfless, they will just curl up in a ball at the foot of the bed. Even better? sometimes they decide they don't like the bed at all and they leave it all to you! They're so generous!
Sure, they are not 'purrfect!' They aren't cats! So they might get the bed a little dirty, snore or throw themselves on you to wake up in the morning, but it's a small price to pay for extra sleeping space.
5. They're super easy to read:
When they're happy it's a wag. When they're excited it's a bark. When they've had enough they retreat to their bed. All around, they make getting along pretty darn easy. Oh, and they're quiet, thus making arguments fairly non-existent.
6. They like all your friends:
Actually, you could say they will love your friends so much, they may throw themselves at them!
It doesn't matter if she's the most obnoxious friend you have or if he is the loudest, they are all welcome in your home. And what a fuss will be made over them! They will surely believe they are your favorite people in the world.
They will be so loved, the attention might be labeled 'shameless.' In fact, it could lead your friends to mistakenly believe your pooch has a wandering eye, but don't believe them!
7. You can train them:
As if all of the other things weren't enough, they will let you train them. All for the mere currency of a treat. Such a pittance of a price to pay. What's even more exciting? The sky is the limit! You can teach them anything you want! They are super eager to please!
So eager, you might bore a little too easily and neglect a few lessons that will 'furstrate' you later. But hey, it was your choice to decide they had graduated.
There you have it!
Absolute proof your spouse can't possibly compete with your dog!
And if you still aren't convinced, don't forget there's pretty much zero chance they will leave you. They are known for following the people they love anywhere.
(Photos courtesy of Pexels)
Follow me on Facebook @Colleen Orme National Columnist
on Twitter @colleenorme
on Pinterest @colleensheehyorme
E-mail: Colleen.Sheehy.Orme@gmail.com
www.colleensheehyorme.com