I sit with my marriage counselor. I like to call him "Dr. Phil" because he has that same direct and likable quality.
"They used to call me 'The Mayor of Great Falls," I say.
"I miss that. I enjoyed that big world. I took pride in being there for people. In solving problems and leading things," I say. "I loved everybody. I honestly could count on two hands the people I did not like. You could now say that I am quite the opposite. I don't really want to be close to many people."
"Colleen, you make this sound as if it's a bad thing," he says.
"It feels like a bad thing," I respond.
"Did it ever occur to you that the opposite is true? That perhaps the bad thing was rescuing and pleasing the entire world?" he asks.
"I never really thought of it that way," I say. "It just feels like losing people to me. I want my world to be smaller. I guess I am still not 100% comfortable shedding the 'mayor' in me.
I think for a moment.
It really isn't the rescuer thing.
I am relieved to have shed that. And I really don't care about a few people who didn't have enough compassion or respect to allow me the dignity of navigating substantial loss. In fact, there is now an irony I find in that. After all, it was my overly compassionate personality that led me towards being a 'mayor.'
I think that I miss being a leader.
Of course, once a leader always a leader. I'm just more of a quiet leader at present rather than the loud one of yesterday.
I know my counselor is correct. What initially drove me, ultimately exhausted me. I rarely said no and I left no problem unsolved.
Another irony since my own problem (my marriage) turned out to be the one problem which evaded me.
I can let go of feeling uncomfortable about my big decision for a small world.
I am no longer confused by it. I always say, "that I never needed to be liked – I enjoyed being liked." There's a difference. A leader does not need to be liked. A leader steps forward, interjects and will not stand back in the face of right and wrong. That is not someone who needs to be liked.
I guess that's why it was confusing to me that I couldn't entirely embrace my increasing need for solitude.
Why did I care? Why did I wrestle with it being counterintuitive to who I had been my whole life?"
After an hour with "Dr. Phil," I have my answer.
I don't miss being a rescuer. I miss being a leader.
I miss being a 'mayor.'
And one day, when I am feeling loud again, I might run for a new office.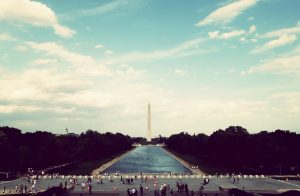 (Photo Courtesy of Pexels)
Follow me on Facebook @Colleen Orme National Columnist
on Twitter @colleenorme
on Pinterest @colleensheehyorme
E-mail: Colleen.Sheehy.Orme@gmail.com
www.colleensheehyorme.com