There are great benefits to being happy. It allows one to fully engage in the present and contribute well to the world.
Happiness casts a living shield and makes it difficult for the negative aspects of life to stick. It is a given that life will present unhappiness. It cannot be avoided. However, the following five benefits provide inspiration as to why addressing and moving past difficult times is essential.
Generosity – It is easy to be generous of heart while experiencing happiness. A person may smile more, be more positive, support others and give back in ways that are difficult when unhappy.
Resilience – Happiness supports resilience. A person won't necessarily let little things bother them while feeling the strength of happiness. They may usher easily away from a negative experience or disregard a petty comment.
Thoughtfulness – It's pretty difficult to be thoughtful of other people's needs and wants when pre-occupied with stress and sadness. Happiness opens the gates of selflessness and promotes the time to think of others.
Cooperation – A person who is unhappy may not only become difficult, but they may feel out of control. Conversely, a happy person feels empowered and is likely to feel less threatened by cooperating and going with the flow or group consensus.
Kindness – A happy person is a person who feels good enough about themselves and their current situation to be kind to others. It takes strength and a sense of self-esteem to not only appreciate others for who they are but to respectfully allow them to be who they are.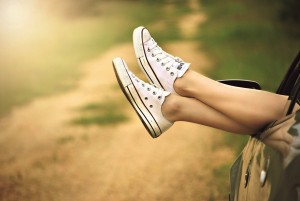 (Photo courtesy of Pexels)
Follow me on Facebook @Colleen Orme National Columnist
on Twitter @colleenorme
on Pinterest @colleensheehyorme
E-mail: Colleen.Sheehy.Orme@gmail.com
www.colleensheehyorme.com