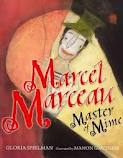 So, I've been working on a post of recommended books to buy for Hanukkah gifts. Procrastination rarely pays off, but in this case Marjorie Ingall posted the same column on Tablet. She recommended many of the same books I was planning to suggest – a few that I already wrote about earlier this year, including The Book of Esther by Eric Kimmel, When Life Gives you OJ by Erica Perl, and Nosh, Shelp and Shluff by Laurel Snyder, plus a few I spotted at book fairs but didn't receive the requested review copies because I'm not, say, Marjorie Ingall. (And one I didn't write about because I'm mad at the publisher…) I consider myself officially off the hook for posting my own version of this column.
Best of all, she included one book I would never have mentioned….my very own picture book, The Shabbat Princess. I've had positive reviews in the past, but I don't think there's anyone out there writing about Jewish books whose values and aesthetics I hold in as high esteem as Marjorie Ingall's. (We even like the same reality shows.) And no, we're not friends. (Well, we are on facebook, but we've never met.) So, I'm delighted to send you over to Tablet to read the whole post and do lots of Hanukkah shopping.
Any you think she missed?