Thursday night, my husband and I went out for dinner to celebrate our ninth anniversary. We were married in July, but had to delay our night out for a number of reasons (named Ella and Zoe). We ended up celebrating on the twelfth of Av, the exact date we were married on the Hebrew calendar. It was pure coincidence, but also a perfect reminder of the ways we tried to incorporate traditional Judaism into our interfaith, and therefore completely non-halachic, wedding.
Planning our interfaith wedding presented some enormous challenges, though not the ones you might expect. My husband, who was raised Catholic and identifies as an atheist, was not interested including any Catholic rituals into the ceremony and was very open to drawing from Jewish tradition. The tension was internal; it came from my struggle to balance a great respect for, and a fairly decent knowledge of, normative halachah, with my desire to have a wedding that looked and felt traditionally Jewish, even if it really wasn't.
How did we do it? First of all, Keith and I had to decide that we didn't care what anyone else thought about our choices – not our parents, not our guests – just us. Then I identified which traditions were important to me, and thought about how to include them in a way that honestly represented who were are and respected the origins of the tradition.
For example, I designed an invitation that included one of the seven wedding blessings in Hebrew: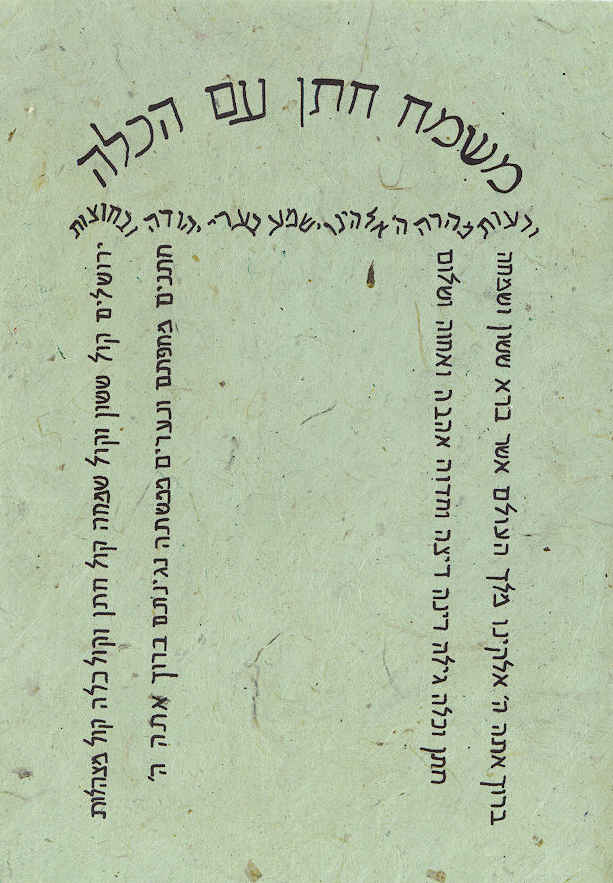 We had separate reception before the chuppah, but instead of teaching Torah at his tisch, Keith played Quebecois accordion.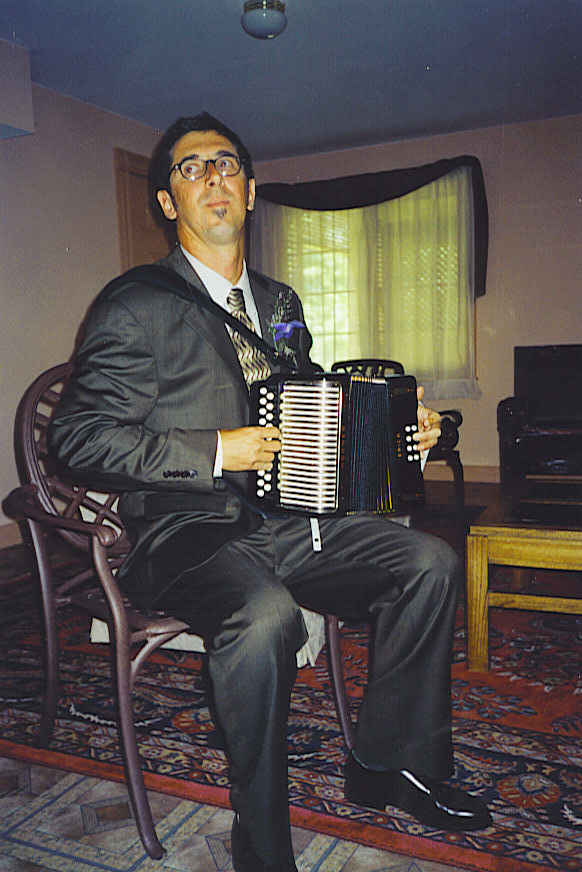 We wed under a chuppah and closed the ceremony with yichud and shtick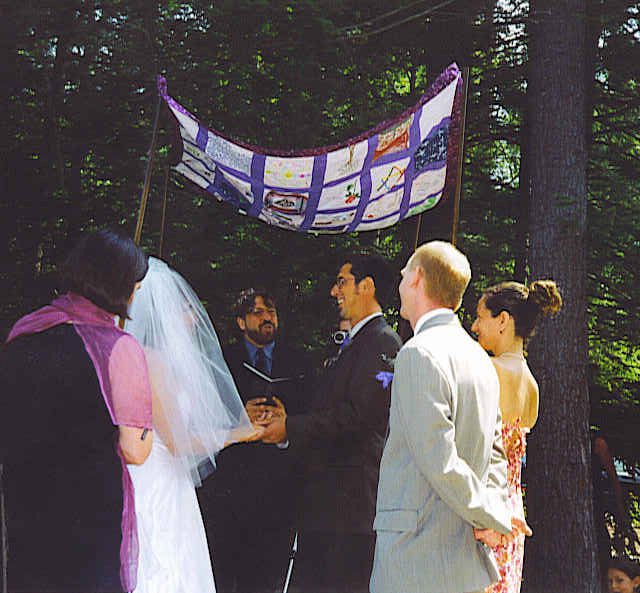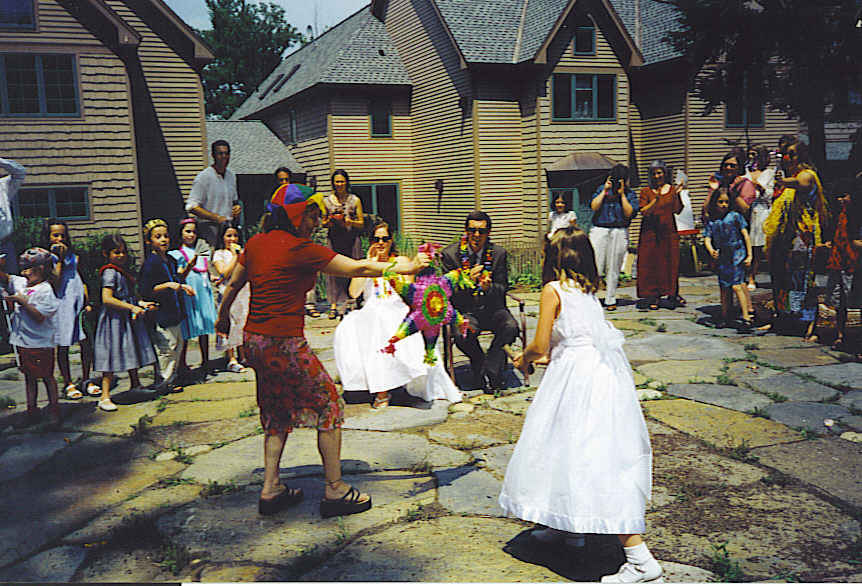 but we wrote our own wedding contract and didn't call it a ketubah. Because it wasn't.
The process of planning a wedding not only led to a thoughtful and wonderful day, but prepared us for the many decisions we would face in our married lives. The balance we tried to strike in our ceremony informs how we are creating a home and raising children – being respectful of tradition and ourselves, and not worrying about what others have to say about decisions we have made with honesty and integrity. This has led to nine happy years and, G-d willing, many, many more.
(For a far more detailed account of one women's similar struggle, see this great article by Juliet Stamperdahl on interfaithfamily.com.)