I was offered some free samples of Pom pomegranate juice this year – they wanted to promote their Kosher for Passover status and I was pleased to add something, really just about anything, new to our Passover repertoire. When I received the offer by email, I was still searching for a brisket recipe, and found a few tempting recipes for brisket with pomegranate juice, so I agreed to participate. Alas, the samples did not arrive until about an hour before the first seder, about 36 hours too late for the brisket.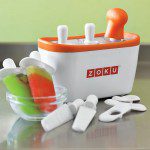 Passover desserts can be tricky to do well. Especially pareve desserts, which are hard to do well any time of year, even when one isn't limited to poison margarine made from hydrogenated cottonseed oil for a solid kosher shortening. Enter the Zoku Quick Pop Maker, which I received a chanukah present from my brother and sister in law. Essentially it's a popsicle mold. But it turns out popsicles in 10 minutes, with added bonus of a clever system that prevents the treats from getting stuck in the mold.
Zoku pop offers all kinds of fancy recipes on their website. I pour in juice. In this case, Pom Pomegranate juice. Fancy enough, especially for my girls, who are only allowed to drink juice on Shabbat.
We enjoyed pomegranate and mango popsicles to celebrate "Passover is almost over and it's 80 degrees" day yesterday. It's the only Passover dessert we are likely to make again today.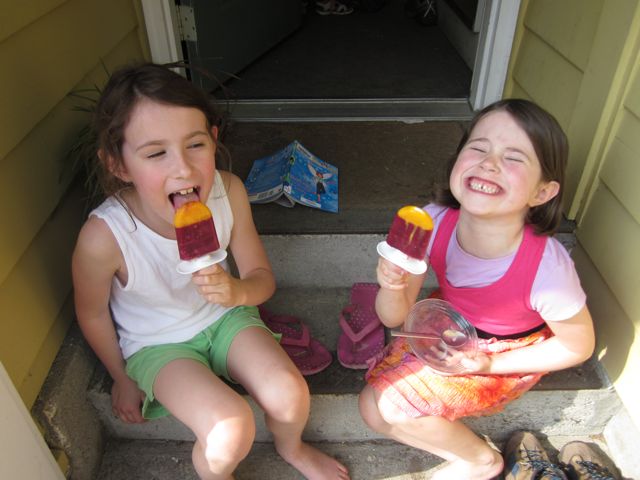 Happy Spring!